.: SpunWithTears :.
Things To Do ::
Favorite Sites ::
:: MY EXHIBITIONS
:: Workshops
:: Featured Photos
:: Archives
:: Multimedia
:: Interviews
:: Previous Page ::
Feet look strange...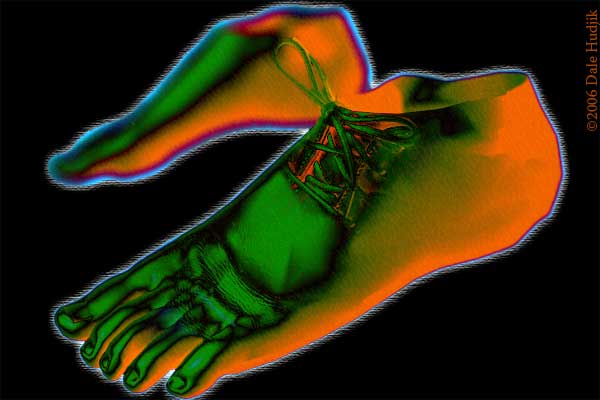 The Unknown - Freaky cool. I love it. love
Gudbrandsdottir - This is just soooo cool! Great id?a!
MD Bolt - WOW!! MD
cosmo - This is very good indeed! Do more.
georg - that's cool shoes! I'd like some..
Lori Witzel - Yowza!!! Electric lace-up feet! Strong idea!
hardwax - bizarre, the glow of neon is cool. unique illo.
Liz Jones - Cool!!!
Katili - Wov, this is something else, great alien coloured feet&shoe combination. Great work, love it.
Jonathan R. Willis - Bizzare take on foot wear!!!
(no link) - this is a work of art it is so cool. if i was in a museum and saw a painting like that i would want to have it...
Emily - This looks like what Clark Kent sees with his x-ray vision on "Smallville" :)
Knottydon - nice choice of electrifying colors...
Enter a comment..