:: Previous Page ::
9JAN05 - Sunday Morning Photos
A few photos I took this sunny but cold morning...
My Thursday Challenge submission for the theme "Cold".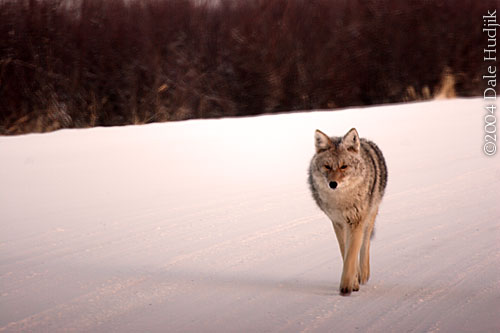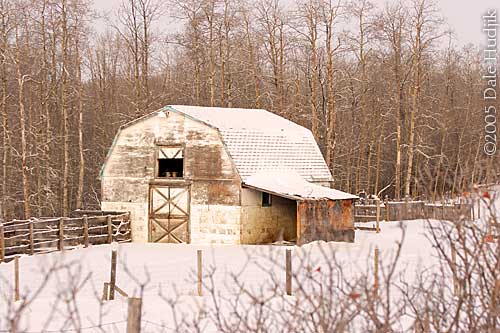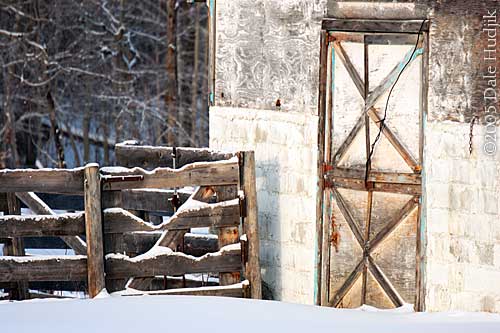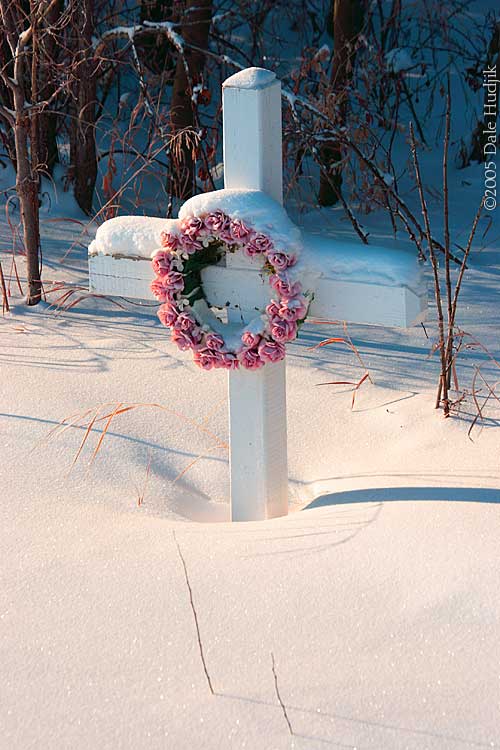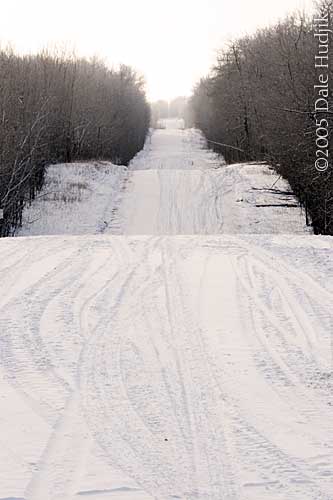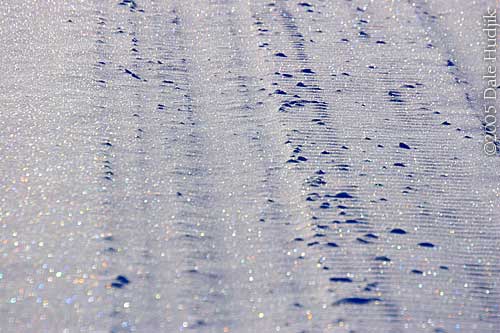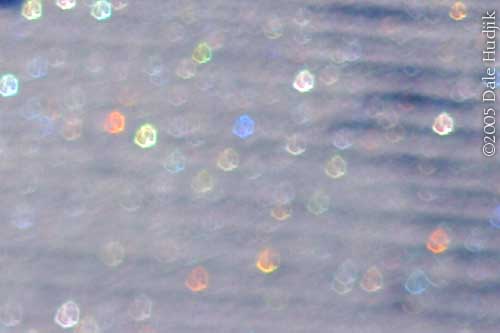 Jon Lambert - Dale, nice winter shots. I love the wolf. How close did you get? I have gotten out a few times to capture some winter shots. Check them out, I would love to have your opinon. Thanks Jon, htpp://jtlambert.blogs.com
daisies - okay, these are definitely inspirational enough for me to get out there this weekend and brave the cold ... absolutely stunning photographs Dale! You have made winter suddenly beautiful again to me :) thanks!
chris - i cannot even begin to fathom the cold that must exist there. the wolf shot is superb, or is it a dog? i would have loved to see a bit closer, and a bit more detail on the fence/door shot.
Lorien - Gorgeous series of winter photos, Dale. Where did you find the walf? I wasn't lucky yet, regarding those beautiful animals... only saw them in the zoo here in the city.
Simon C - Nice set. I particularly like the last two - the texture and colour of the snow is lovely.
matt - The top shot of the wolf is great. I'd like to see that one in black and white.
Carlo Ferroni - Wow! Fabulous shots Dale, all of them, I love the first and last in particular, those 'fairy lights' are just so beautiful and elusive in nature, you captured them perfectly
Matt - Great set of winter shots. I especially like the rolling road.
Rivi - Lovely pictures. Specially the wolf and the last one.
corinne - Dale This is a coyote,right? It's just that I'm Canadian. The territory you shoot in looks like Elk Island? Am I right? Just curious!
Bananas! - What a lovely winter collection Dale! Especially the image of the road is superb!
Tine - Fantastic winter pictures. The wolf, road and macro of the snow are awesome
sherle - so beautiful I owuld not attempt to choose! ;-)
weirdweetabix - love the wolf and the cross photo!
(no link) - hey, on the third one... can anybody else see a face on the fence post up against the building?
(no link) - enjoyed the pictures.good one of the wolf. mil
(no link) - My favorite is the wavy road. The coyote is cute too. It seems to walk so elegantly.
(no link) - Do you allow someone to use your photos for paintings?
(no link) - Dale, I really enjoy your photography. The second last photo of the snow is amazing, I love it. Even though it is so simple. The coyote is also another favorite, I don't think that's a wolf. Keep it up. :)
(no link) - The wolf picture is really beautiful. Great contrast.
Enter a comment..