:: Previous Page ::
13MAR06 - Cedar Waxwings
A storm of these beautiful birds (probably over 150 Bombycilla cedrorum) passed by my house this morning. In the winter they can strip a tree of its berries in minutes. Their crested beauty and wintertime energy make them one of my favorite birds...
"I was the shadow of the waxwing slain By the false azure in the windowpane; I was the smudge of ashen fluff--and I Lived on, flew on, in the reflected sky." (Vladimir Nabokov, Pale Fire, 1962)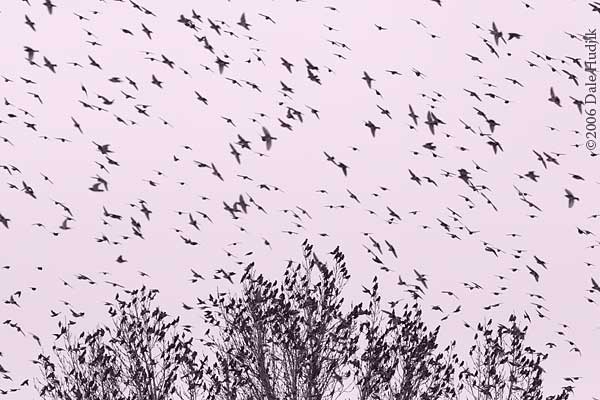 (no link) - Very interesting.Great capture.
catnapping - We have waxwings here, too. When they move, it's as though they have one thought, one soul. As though they are one organism. Sometimes, they remind me of the earth and its trees, breathing.
catnapping - p.s. They're a highly social bird. Before eating, of-times, they will pass berries down to a bird, farther down the branch, who cannot reach them.
(no link) - you keep me learning; thank-you! xoxoxo
Enter a comment..