Dale Hudjik
I am located in Edmonton, Alberta Canada and I would like to share a little information about the city with you...
Edmonton is the capital city of Alberta, Canada. It has a greater metropolitan population of almost 1 million people. It covers over 600km². Its beautiful parks that run along the North Saskatchewan River valley have over 100km of bike trails. Snow covers the ground from mid November to March in Winter. In the summer the longest day is over 17 hours.
Edmonton has the largest shopping center in the world (Guinness) with over 800 stores, inside fair grounds, a water park, submarines, skating rink, a ship, aquarium and other entertainment facilities. Its parking lot has 20,000 parking stalls. The facility employs over 23,000 people.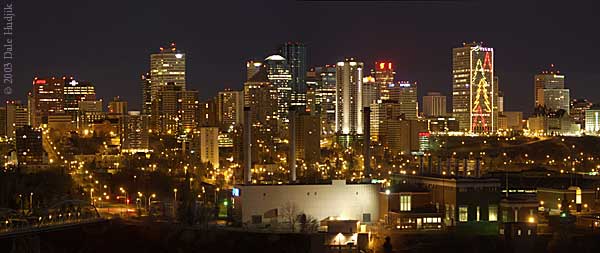 Downtown Edmonton at Night (Panorama 1.)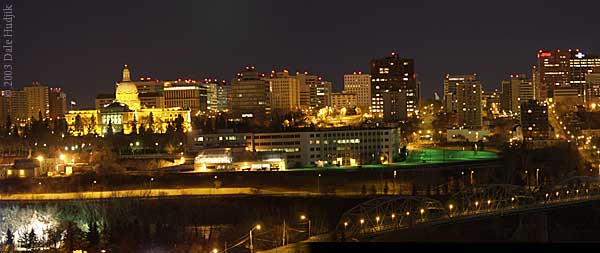 Legislative Building (Panorama 2.)
Edmonton 53º 32' N 113º 29'W is:
800km from Vancouver
2200km from Los Angeles
2300km from New York
6800km from London
7800km from Kiev
7900km from Tokyo
10500km from Hong Kong
11900km from Bombay