:: Previous Page ::
An abstract inspired by the word 'chair'. Chair evoked the concept of a resting place. A resting place could be a place of peace. A throne is a type of chair. Together these concepts brought to mind a place where many people hope to go to rest...
Sir Thomas Brown, Hydriotaphia (1605-1682) "Life is a pure flame, and we live by an invisible Sun within us"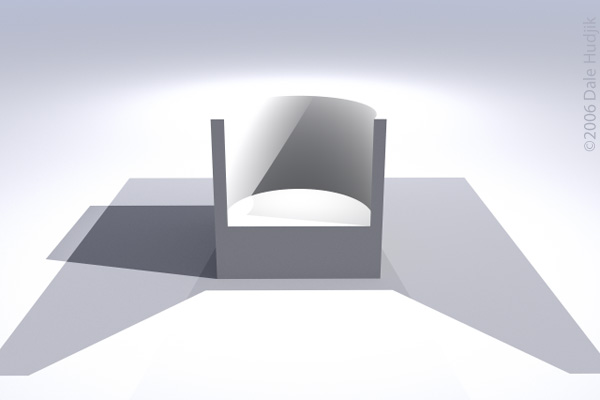 valgalart - it always amazes me how an inanimate object can move me emotionally! this is so beautiful!!! the shadows and the arc in the chair are exquisito!!!
(no link) - Nice. Clean. Calm. Ahhhh.
Katili - This is so elegant, I love the shades of grey and the shadows you created. Great work.
mike - What an arresting design. Really nice, clean work. Hmmmm, I like it! MjM
catnapping - riviting and serene at the same time.
Aravis - Beautiful graphic design.
The Unknown - Cool stuff. love
Toni - with light and shadow you created a great place to sit and think and examine the world around you. wonderful illo
news lady - It kind of looks like a plane taking off...the shadows remind me of wings...
Enter a comment..