:: Previous Page ::
28AUG05 - Habanero
As much as 65 times as hot as a a Jalapeno pepper!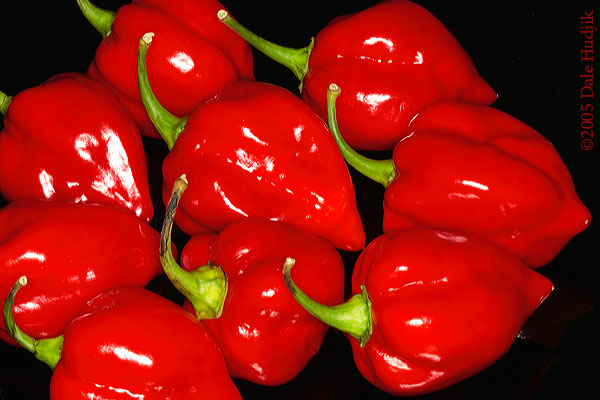 laanba - I hope you didn't find that out the hard way! :-)
jenn see - those are some hot & shiny peppers. damn.
Lorien - Fire in the house!!! :-)) Wouldn't touch those to save my life... LOL.
daisies - these are stunning, great colour .. i adore the habanero, fantastic when making salsa : )
Chris - Incredible color and framing!
(no link) - Damn! My Mouf still burns in different spots every Day and i ate em about 2 months ago
(no link) - How come mine are orange ??
(no link) - these are sissy pepers. i can eat as many as i want n dont get burned
(no link) - i ate some of these in paris and almost died!!!! must've been some really serious cousin of the habanero.
Enter a comment..