:: Previous Page ::
1JAN05 - Nyctea scandiaca (Snowy Owl)
I went for a little drive today and came across this beautiful owl. They apparently have a body temperature of between 38 to 40ºC even when outside it is as low as -50ºC. It was a balmy -20ºC today without much wind so it was probably very comfortable.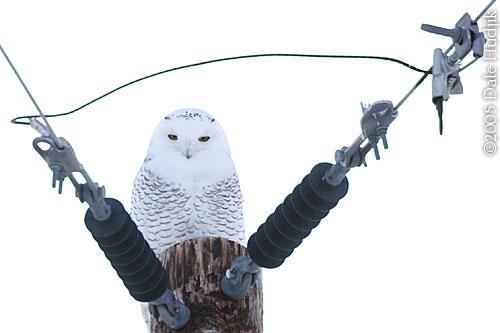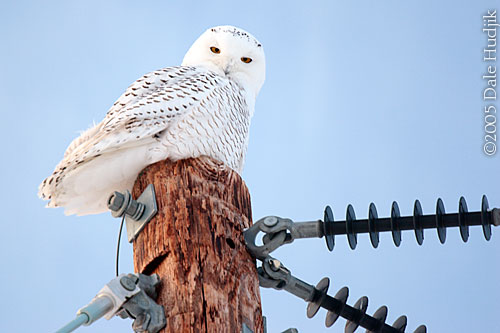 This 4 year old boy loves to shovel snow. He says "he is the mayor of snow shovelling" :) The reward is the fun of being outside and a cup of hot chocolate. He does a really good job too.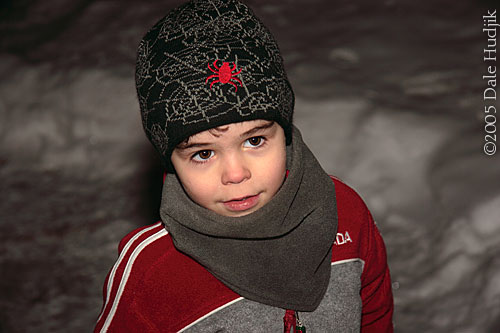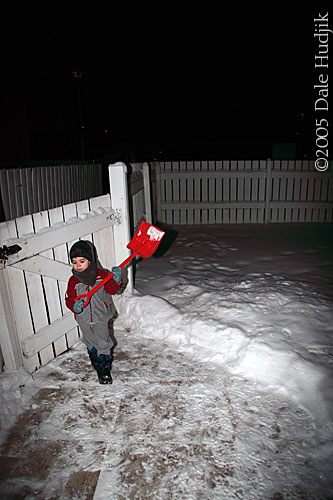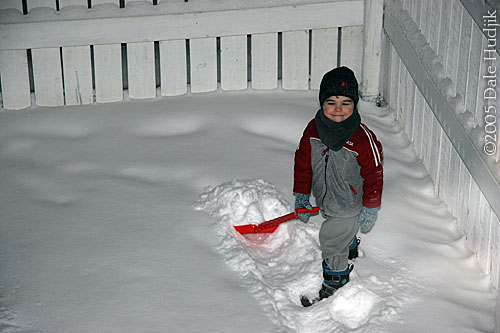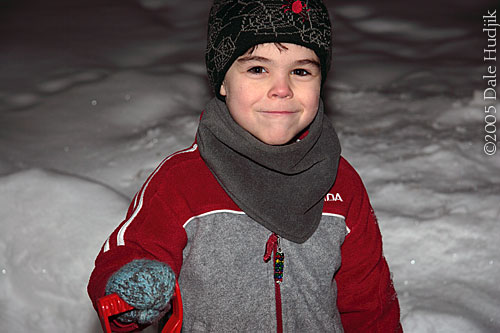 Zach - Wow. What a terrific shot. That owl was very photogenic. Love the composition!
Straynjer - The ability of birds to regulate their temperature despite low body weight and vast differences in ambient temp is amazing. Great shots of the regal beasty. I have a shot of kookaburras at the other end of the spectrum on my blog. Holding their wings out and panting in 42degC heat. I love the second last shot of your snow sweeper. He looks so tiny against the snow. :)
daisies - the owl is stunning but its your son in this set that captivates me ... we should all have such fun in the cold snow with our little red noses, really beautiful captures of expression :)
Brandon - That owl is amazing! I love the contrast with it sitting on the wooden pole. How far away were you?
Enter a comment..