:: Previous Page ::
When the weather forecast is for rain and cold, a sunny day is unexpected and welcome.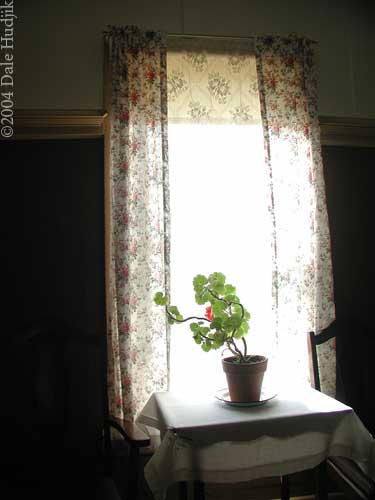 btezra - ~let the sunshine in!~
Nancy Bea - A gorgeous shot. I love the way the geranium seems to be talking with the light.
Rachel - Beautiful lighting. I love the simplicity of this photo.
(no link) - feels like waking up at my grandma's house. very peaceful and old timey. I like looking at this picture. jt
(no link) - Beautiful! Makes me feel comfortable and safe....
Gabriel - Beautiful work. I like the way the plant is limned in light.
Enter a comment..