:: Previous Page ::
This little boy is holding a both a stick and a stone in a large gravel quarry. Boy heaven!
sherle - Wow! He is SO cute... I just want to be able to hug him!!! Such a perfect portrait! ;-)
Suzy's Eyes - Very beautiful, always amazed with your photografs :-))
Cal - Great shot.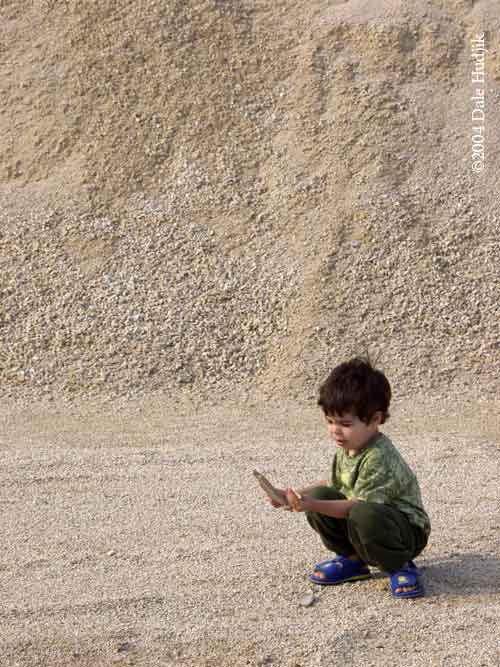 Enter a comment..