:: Previous Page ::
A simple black beetle
A simple black beetle at over 10X life size (on my monitor).
It is a good thing that legs bend! (Otherwise walking would be a problem:)
myla - What a trip -- it almost doesn't look real =) nice macro shot, Dale!
Bananas! - Wow, although the image is just fine, enlarged this creature looks a bit scary! :)
Jasmin - I agree - it's so large that it's scary, and I'm also phobic of beetles! A fantastic macro, nonetheless. :)
Suzy's Eyes/White Lily's - Oh my gosh, this is macro! Very amazing!
Cameron - Excellent capture Dale!
Scott McDonald - awsome beetle man I like the texture of its back and underneith.
Cal - Great shot!
Will Burnham - Great macro image. Love the high contrast B&W.
Sandra Rocha - awsome macro, the b&w makes it look like its a scanning electron microscope image :-) well done ~~
IanSMcN - Great photo Dale ... and surprising how pitted the suface of the glass is !
papercut - this perspective is great. i can remember the children in elementary school who would torture bugs and bend their appendages clean off. thanks for sharing!
Tudy - yikes.. wouldnt want to find that in my bathtub.. Amazing shot.
oliviajoel - this is really great...it almost looks like a fake rubber bettle. IS it real? *shudders*
spunwithtears - The beetle is very real. He is sitting in a petri dish on top of a silver book; so if you look carefully, he is floating just a bit about the supporting surface. The supporting surface is a silver, false-leather book I have on graphic design. In black and white, the cover looks like opaque glass. I used two strobes so I could use my smallest aperture and have the greatest depth of field. The two opposing lights subdued any shadows and gave the 'juicy' reflections and made it look a little bit like plastic.
melanie - that's awesome :)
(no link) - welldone
bonnie - I'm afraid if that was crawling about my house it wouldn't make it to a petri dish. Please don't ever put a roach up here, my reflex would be to stomp on it.
Miss A - terrific photo, but i'm a bit scared. :)
Emily - my first time here. amazing macros.
Hilde - WOW!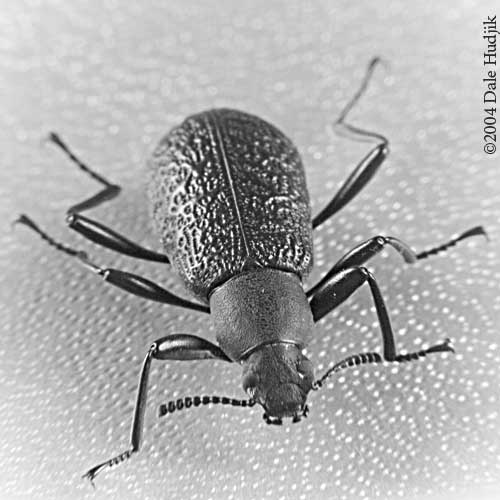 Enter a comment..