:: Previous Page ::
A person looking 'cool' on a bike.
myla - that bike always reminds me of Mel Gibson in Maverick :) --- great shot!
Lorien - This is sooooooooo cool... Great fun shot!
Shannon - I love that and he looks like he is thinking really hard on not falling off. It is a make you smile photo!
jasmine - haven't seen one of those in a long time...
Adri - fun photo! By the way, I just love confident people. To have a belly like that and go around with your buttons undone, wearing a hat and all, in such a fun-looking bike... way to go! Although I wouldn't do it. Sorry this one was about the bike... but the cyclist as well I suppose ;)
Ren#eacutee - What a great shot!
nantel - Most excellent!
vaporheart - Love it!
Will Burnham - This gent is obviously very comfortable with who he is and what he is riding. Cool shot.
tocular.blogspot.com - Great Shot! Very cool picture, the most interesting thing it's the contrast with the rider stile and thi bike stile :)
Ari - very cool indeed! great shot
White Lily's Eyes - LOL, here we call it a "Velocipede" is it the same with you? don't know if your Dutch ;)
RAYFLANA - I've always wanted to ride a bike like that. Great picture. Looks like fun.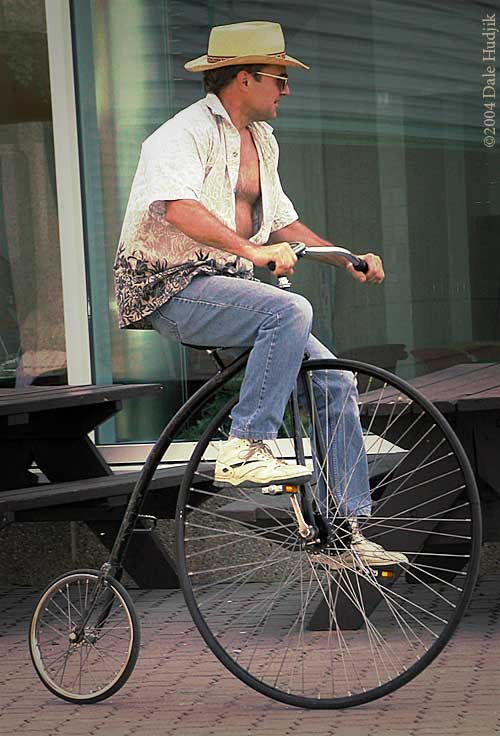 Enter a comment..