:: Previous Page ::
"Peace, Love, Happiness" is a project that features interpretations of songs of that theme. Here is my premier submission..."
kim - WOW thats so cool thats amazing omg thats so interesting ive never experienced something as interesting as this!!! what is it?
Ellen - Great job! The symmetry and colouring really make this piece awesome!!!
Toni - Wow this beautiful! love the reflections in the water so much depth.
TeriC - Beautiful! The colors, the design, everything.
Angel - Stunning!
Melba - This is very different. I love this angel...it is like she is about to fly right off the page. Cool.
Aravis - This is one of my favorites. I love the way you've pieced the various elements together into a beautiful and harmonious whole. The color choices help a lot. The fairy and the dragon are each gorgeous in their own way, and the water provides the right color and texture for the illustration. Wonderful!
Chuang Shyue Chou - Wow! This is a pretty unique take on the theme. I like the colour palette used.
Joy Pierce - Wow!!! this is absolutely beautiful!!!!!
Katili - An absolutely fantastic illustration. I love all those shades of blue and the devil really looks fearful.
Mary Stebbins - WOW! This is grat, reat colors and imagination! Mary :-)
(no link) - Hi! I live much beautiful life and this site make my life is more beauty.
(no link) - Hello. Your site very pleased me. I wish prosperity! Merry christmas you!! Whole all :)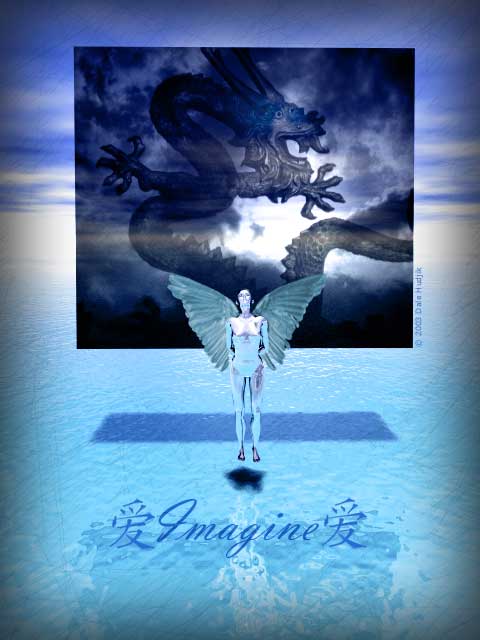 Enter a comment..