:: Previous Page ::
"DEATH sets a thing significant/The eye had hurried by..." Emily Dickinson (1830-1886).
November 11, Rememberance Day, Canada.
sherle - Oh my!...and the 'Fatality' sign is for that reason?
spunwithtears - In the city where I live 'fatality' signs are posted where someone has died in a trafic accident. From time to time one sees a small memorial of flowers, pictures or teddy bears below the sign. Unfortunately this is not an altogether rare sign. There was a news story a few months back saying that internationally "traffic accidents cause more than four times as many deaths as war."
Sunidesus - That's really interesting. I guess that's one way to get people to realize how many traffic accidents there are.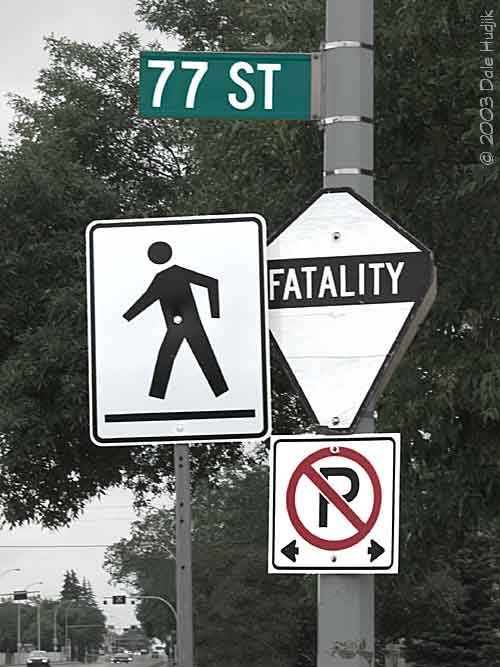 Enter a comment..