Here is a favorite photo selected by Martha..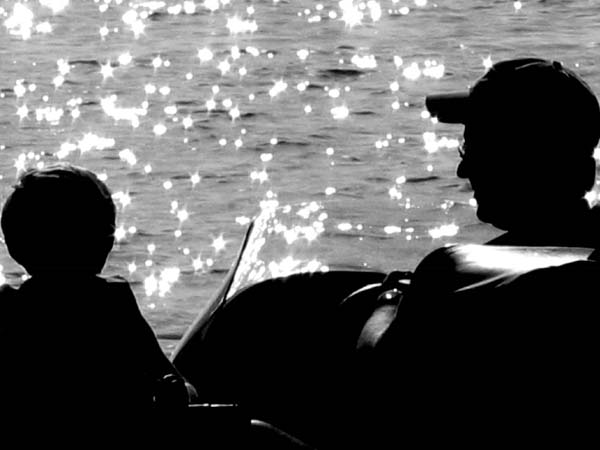 She said: "Sparkle" is one I took of my brother and his young son as they left the dock on a fishing trip. I love their silhouettes and the sparkle of the water. A shining moment.
Tell us what you like to do (other than photography) for enjoyment.
I enjoy playing trivia, gardening (although a novice), reading and music.
What is your favorite animal and why?
I really am an animal lover, but as far as domestic pets, I'm inclined to like cats. They are complex and amusing, and at times, infuriating.
What got you interested in photography?
I've always enjoyed capturing a moment for posterity. There is a long-standing joke in my family that as kids my two brothers and I never knew who was in a picture with us or who our dates to the prom were because in the compostion my mother either cut them out of the picture or there were no heads to identify them. At one time I was considering doing a scrapbook of just those types of photos from our childhood. I certainly found enough photos. It's quite humorous. Perhaps I started taking photographs to prove someone in our family could get everyone in the picture!
Tell us about the most interesting or beautiful thing you have photographed.
That would be so hard to narrow down to just one. I love photographing nature and wildlife mostly. I think some of the most beautiful things are photographs I've actually "missed" taking; a second too late, or not having the camera handy, but those things are in my mind's eye, nevertheless.
What do you enjoy taking pictures of the most? Why?
As I stated previously, I love taking nature and wildlife photos. I live in the deep South, and there is such an abundance of beautiful scenery on surrounding plantations and farms. I also love macro photography, especially in nature. The intricacies and nuances are just amazing to me when you can get really close and study patterns, textures and color.
In your opinion, what type of photography is the most challenging?
For me, I think photographing people is the hardest. To catch that candid or Aha! moment is difficult, but I keep trying.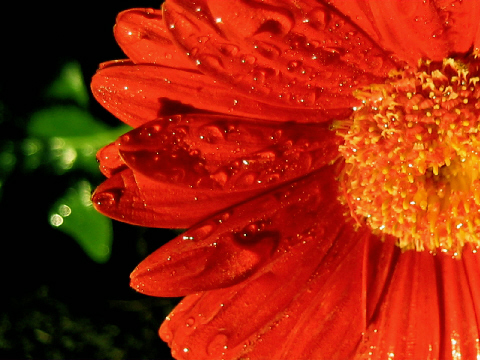 Martha said: As for "Refreshed" I love the intense colors and depth of field.
To see and read more visit Martha Catherine Ivey (LunaSol).
Note: All images are copyright the photographer.