Here is a favorite photo selected by Myla..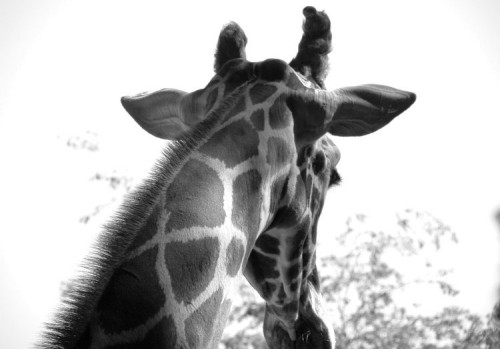 [title: Last Night in a Dream] Myla said: "On August 10th, I posted this photograph to my website, and wrote: 'Last night I had a dream that I was riding a giraffe. The only things I remember were that someone told me that I had to hang on tight -- and I had my little bird with me (she's a cockatiel) and I put her on my shoulder and told her stay -- and we were riding at a sort of gallop -- and oh what a ride it was!'"
Tell us about your jewelry making. What types of jewelry do you like? What is your favorite gemstone (precious or semi-precious)?
I started designing beaded jewelry about 14 years ago, but it wasn't until about 4 years ago that I started working with genuine semi-precious gemstones. My favorites change often -- I love the more unusual, hard-to-come-by stones -- like alexandrite and andalusite. And diamonds.
What is the most enjoyable part of making jewellery? What is most frustrating/difficult?
I'd have to say the most enjoyable part is the pleasure others get from wearing my pieces. The most frustrating is that I don't have enough hours in the day to devote to it full time.
What is your favorite animal? Why?
Although I have a chihuahua, a Quaker parrot and a cockatiel, my favorite is actually the giraffe. In fact, I have plans to go back to the Woodland Park Zoo to better capture the lovely creature I'm including as one of my favorite photos.
Other than photography, what things do you like to do for diversion?
I design websites. And I love to travel.
What do you enjoy most about photography?
I love the idea of freezing moments in time. And sharing them with friends and visitors from all over the world.
Where is your favorite place to take pictures? What things do you like to photograph there?
Earlier this year I drove out to 3 places that leap to mind as favorites: Mt. Rainier, the tulip fields in the Skagit Valley, and the lavender fields in Sequim. The Pacific Northwest is a photographer's dream, and this year I plan to go back to these three places (and many more) and shoot again with my new camera. The 'things' I love to shoot are mostly things found in nature: snow, mountains, rocks, streams, tulips and lavender fields.
Tell us what would you like to photograph that you have not yet photographed?
Paris, France. And New York City. I'd also like to take shots from a hot air balloon. I'm keeping a list. :-)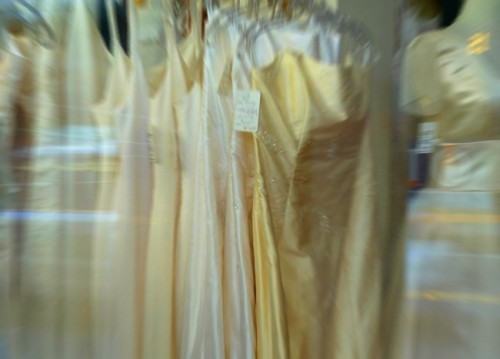 [title: Bress the Dus] Myla said: "This picture, oddly enough, reminds me of Jackie Gleason in the Honeymooners. I suppose I should explain that. :) The reflection is of a passing bus -- and Ralph Kramden was a bus driver. In one episode, he goes on a gameshow and is *so* nervous when the host asks him what he does for a living that he replies he "brives a dus." And while I was trying to think of a name for this shot, that episode leapt to mind. Weird, I know."
To see and read more visit Myla Kent.
Note: All images are copyright the photographer.