:: Previous Page ::
5DEC09 - Snow Tunnel
Years ago my dad showed me how to make a snow tunnel. I thought I would return the favour…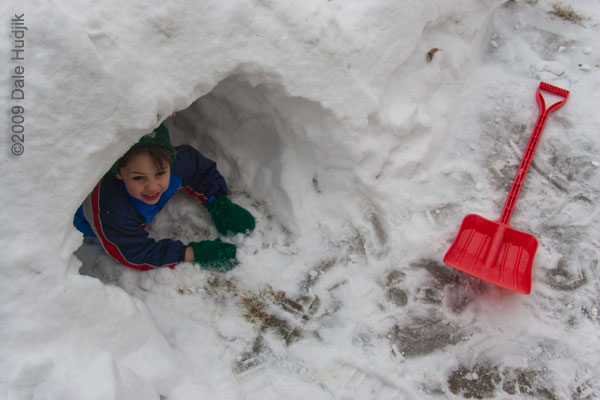 Sara Chapman in Seattle, - That looks like fun. How do you make sure it won't collapse on someone?
Dale Hudjik - It is a huge amount of fun. My kids are still young (6 and 9 years old) and the mound of snow is small and light. (The angle of the shot makes it look more dramatic than it is.) Later in the winter when there is more snow and it is heavier and harder one has to supervise the fun carefully in the case the snow collapses.
Enter a comment..