:: Previous Page ::
11JUL07 - Grandma's Garden
One of the wonders in grandma's garden: A lily after a brief rain shower. Other wonders are clever robins sneeking berries and green peas that can be eaten straight from the pod...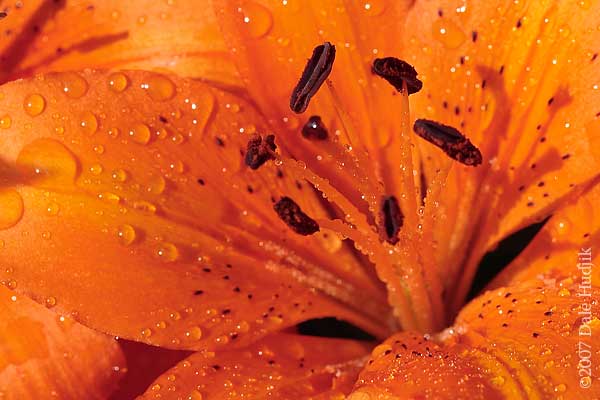 Dawn - Beautiful shot!
Slipbox - Zettelkasten - I like monochrome pictures! Great shot.
(no link) - Oh, what beautiful picture! ROSA
(no link) - nice picture
catnapping - absolutely perfect shot. i love lilies when the stamens are still intact. gorgeous image.
Enter a comment..