.: SpunWithTears :.
Things To Do ::
Favorite Sites ::
:: MY EXHIBITIONS
:: Workshops
:: Featured Photos
:: Archives
:: Multimedia
:: Interviews
:: Previous Page ::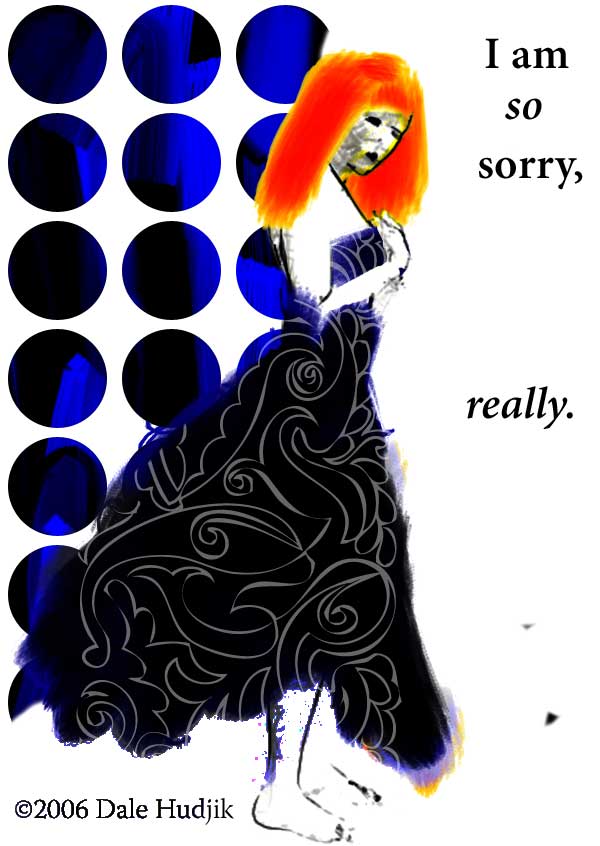 haze - very powerful and very unique.
whyswomen - I absolutely love this image...somehow I hear the words spoken in heavily ironic tones, yet this woman's demeanour is highly suggestive of total sincerity... Extremely well done...thank you for this...
aynaku - great illo...I like the way you render her dress, excellent!
W I L L I E B A R O N E T - Love the graphic blue dots, which is a great color for this piece. Nice!
Cheap Tart - I LOVE HER FEET & ALL OF IT! SMOOCH, THE TART ; )
kimbu - Is that Toyah? Love the contrasts and mix of colours. Nice one.
(no link) - this is beautiful .i feel the passion
Joel - Very interesting. I love mixed media pieces. The pattern on the dress is especially pleasing:)
Enter a comment..