.: SpunWithTears :.
Things To Do ::
Favorite Sites ::
:: MY EXHIBITIONS
:: Workshops
:: Featured Photos
:: Archives
:: Multimedia
:: Interviews
:: Previous Page ::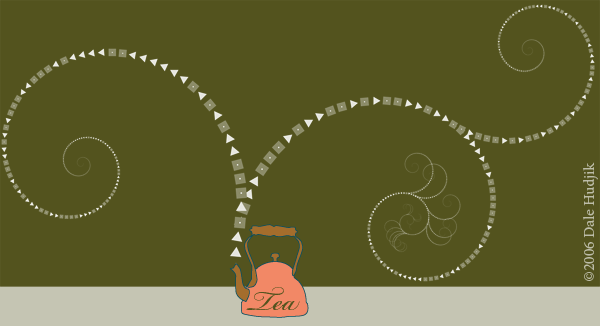 kimc - very very lovely
Sarah - Like this very much, it really stands out amongst the mass of pots of cups so far, Elegant, and an interesting use of colour as well.
Tammy Hanna - Beautiful use of line, stands out.
Alexa - This illo has such a strong, elegant style! I love the details and the colours.
Giles - I like your choice of colour and pattern. Very nice!
cheap tart - Shhhhh, but this is my favorite of all! Stop by to visit my new photo blog if you have time. Am looking for some great photo groups like IF and yours any others you recomment? Do you have a button for yours? Smooch, The Tart
Robin - I like how this one flows.
catnapping - great colours. i love the trails of steam.
Corona Sherona - I really love the simplicity of this one. But, it still manages to capture how tea can fill up a whole room with amazing aroma.
Enter a comment..