:: Previous Page ::
I decided to go with a abstract for the concept of broken. This is how it feels to me...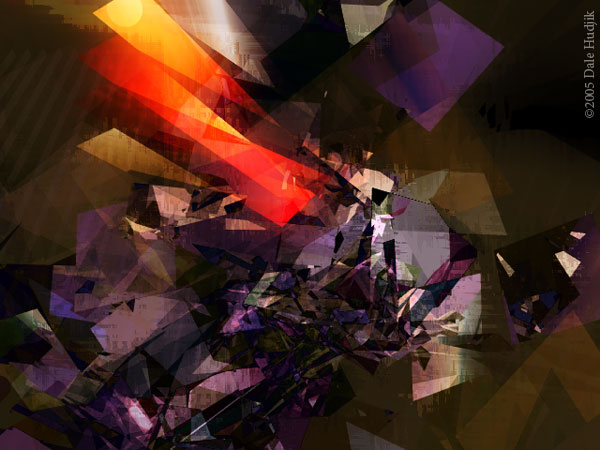 Anonymous - OOOhhh, this is gorgeous! Pain .... very beautiful throwing around of shards of glass that pierce and reflect in a cutting manner!
The Unknown - Wonderful work. love
Jen Leheny - interesting image - I like the orange and yellow
Toni - I love abstracts with good design and color. this is one of them
Melba - Amazing and beautiful. Love the colors.
Liz Jones - I have to keep coming back to check out your stuff-- LOVE the colors!!!
andrea - It works for me, too. I feel shattered... Nice work.
(no link) - very colourfull I like theshades. mil
carla - This is gorgeous...it looks like beautiful mineral crystals.
catnapping - beautiful. do I see a man just just right of center...picking up a shard?
(no link) - Amazing piece of work!
Mysterious Poodle Circus - Beautiful. Reminds me of a kalidescope.
Aravis - The colors make this beautiful, while the shapes make it interesting. Really wonderful work!
(no link) - supppppppppperrrrrrrrrrrrrrrrrrrrr
Enter a comment..