:: Previous Page ::
11SEP05 - Breakfast
This bold bird (Perisoreus canadensis) enjoys Froot Loops for its breakfast.
The 'Whiskey Jack' is an absolutely fearless bird that I still remember feeding from my hand when I was a child. They still delight me today.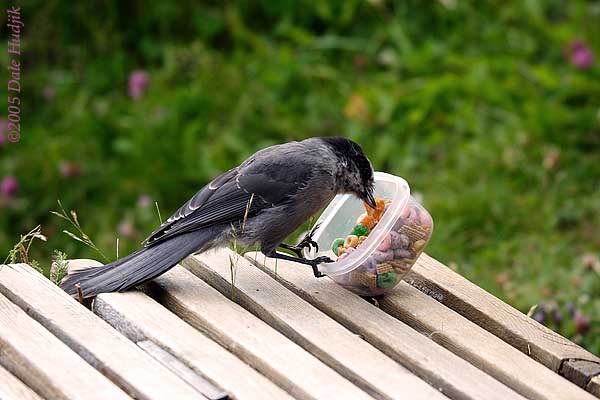 'Whiskey Jack'
Nicky & Stephen - That is funny. Great shot.
(no link) - very good
(no link) - Very CUTE!!
(no link) - superb
Enter a comment..