Here is a favorite photo selected by James..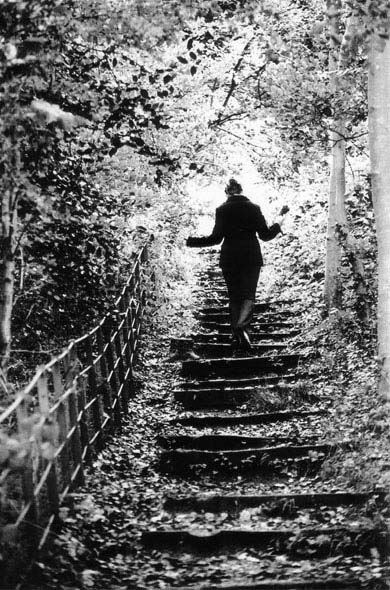 Titled "Teenage Kicks". James said: I love this photo - taken totally candidly of my sister, I find this very powerful. I posted this as a tribute to John Peel, a legendary figure in the UK music industry, who sadly passed away last year. His favourite song was a cover of Teenage Kicks by the Undertones; the lyrics to which seemed to fit perfectly with this image.
Other than photography, what interests you?
I'm into sports a lot - I play squash, tennis and since I moved to Cambridge, I've taken up rowing. Right now it's rowing which is taking up most of the time I have. I'm also a big foody; I love cooking, trying new foods and so on.
Photography seems to take up a lot of my time, but the great thing is it's one of those things that complements the other activities you do. No matter what you do and where you go, the camera can come with you - so rather than being a separate hobby, photography can be integral to everything else.
Tell us about some music that you like.
Right now, Spiritualized is in my CD player. Other CDs that seem to be scattered around my hifi include DJ Shadow's classic "Entroducing", Kathryn Williams' "Little Black Numbers", some John Lee Hooker, Radiohead and Underworld. The last gigs I went to were Doves, Lemonjelly and Kings of Convenience, whose new album "Riot on an Empty Street" is terrific. I heard the White Stripes' new single "Blue Orchid" for the first time yesterday, which sounds brilliant, so I'm looking forward to their new stuff. I guess my tastes are pretty varied!
Tell us what got you interested in photoblogging. What do you like/dislike most about it?
Photoblogging's great. I can't believe I've been doing it for over a year; time does fly when you're having fun! I like having the total freedom it offers. You can post exactly what you like; you are your own publisher. The fact that people then spend time looking at your site, both amazes and delights me everyday. For me photoblogging's a way of improving my photography while having a record of it I can quickly access. Hopefully I will see a progression in my work over time.
I dislike the inevitable popularity and ratings contest that photoblogging easily becomes. I think this was illustrated quite clearly by some of the entries in the recent Photobloggies awards. It's a shame, but it happens. I can't say I'm not curious as to the number of visitors and comments I get, I just have to try hard not to let this drive my blog!
Dialogue's also a tricky thing with photoblogs. I'm undecided as to whether my photoblog should also be a diary of my life, warts and all, or whether I just post the good bits. But then other people get this artificial view of your life which I also want to avoid. I have a lot of respect for people who let their photos stand alone, without words.
Photographically, tell us about some special places in the UK that you would recommend to someone visiting. What would we see or do there?
Borough market, London is one of the first places I'd head to. The diversity of food and people is a photographers dream. The trick is to capture it all. At weekends it's packed with people so the challenge is managing the crowds and picking out the good shots. For the real hardcore I've always thought it would be great to go at 5am as this is when the guys set up - all the stalls are packed with food and you could get some really honest shots of the people who work there.
Scotland looks intriguing too. I went there the other day and the photographic opportunities look endless.
What has been the most challenging thing that you have photographed? What made it difficult? Was it worth it?
I live in Cambridge, so this has to be a must for anyone into their English architecture. The challenge for me is photographing it in a way different to the point-and-click style of the thousands of tourists who come each year. Cambridge is also a big student town, so it's a challenge to find a balance the historical buildings, traditionalist university and modern edge that the students give it. Bath, where I'm originally from, is similar in this respect. It's a must on a trip to the UK; classic Roman and Georgian architecture photographed a million times before - the challenge is how to make fresh, new images of it.
Portraits are a direction I'd like to go in next; I have a desire to start, but find them incredibly difficult to achieve.
I still think I'm yet to master the challenge that either of these directions offer, so it's impossible to say whether it was worth it. But I think the pursuit of these challenges is definitely worth it; only by trying new, more difficult projects can we hope to improve as photographers.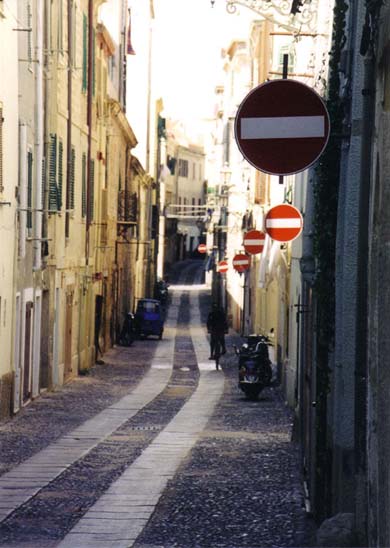 Titled "No Entry" - James said: I love repeated patterns in photos and was pleased with the result here.
To see and read more visit James Kirkbride (The Pea Soup Fiasco).
Note: All images are copyright the photographer.