:: Previous Page ::
This is a man made out of burning matches...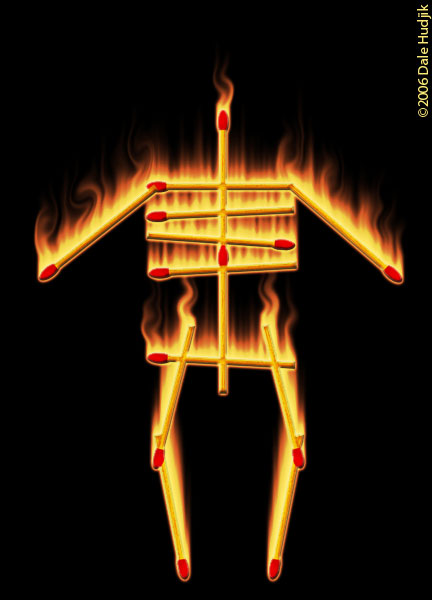 Jo - Awesome!
Liz Jones - Very, very cool!
murphy girl - now that's a fire!
Mick Mather - A terrific image, Dale. The "Burning Man" made from matches. I could see this one out in the dessert except that, where would we find the giant match sticks?
Amy Zaleski - Wow, that's hot! Just kidding with the Paris Hilton talk, really cool illo!
Stacey M - lovely illo!
Enter a comment..