:: Previous Page ::
The simplest things (bacteria, viruses,... ) can cause the biggest trouble.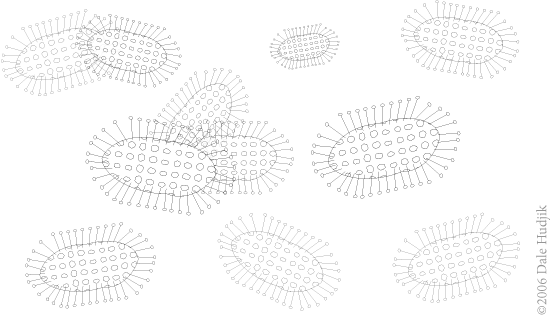 Manuela - That's simple :D Nice done :D
ottoblotto - I like your viral interpretation very much!
TeriC - Being a retired infection control nurse, you are SO right!! Now you need a sketch of hand washing! :)
benconservato - oh I love it, my favourite so far this week. It is so beautiful, yet "simple".
Aravis - My acting professor used to make us pretend we were these little buggers. *G* Nice idea for the IF topic!
valgalart - really great! simple but compelling illo and a great idea!
AscenderRisesAbove - Interesting concept; nice clean lines. Little buggers? They kind of remind me of Nutter Butter Cookies.
Toni - You are right but to bad we don't have simple cures. Nice concept here.
Bron Smith - Very clever solution. I like it.
rose - Great! I really like this, and the drawing style.
catnapping - oooooo, i get all squeaky when i see baby parameciums... ;)
Enter a comment..