:: Previous Page ::
28DEC05 - Best of 2005 (PhotoFriday) A View
As a photographer, I love the morning light the best. To me, it is more than just a stream of photons from our neighbour star. It is life itself.
The viewpoint of a photographer...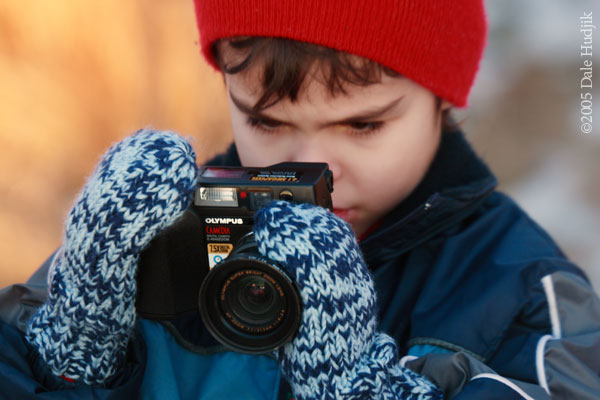 Concentrate hard to see beyond the light.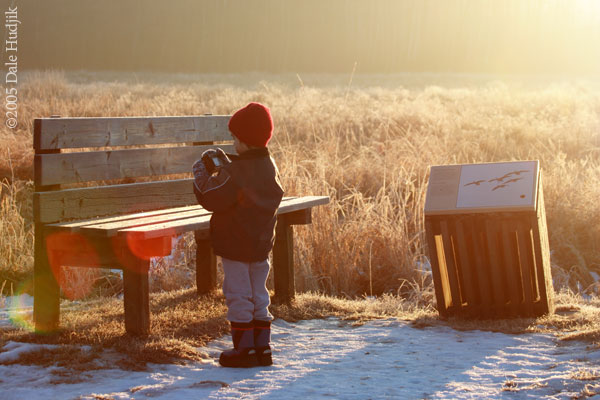 A bench or a place of infinite peace and rest?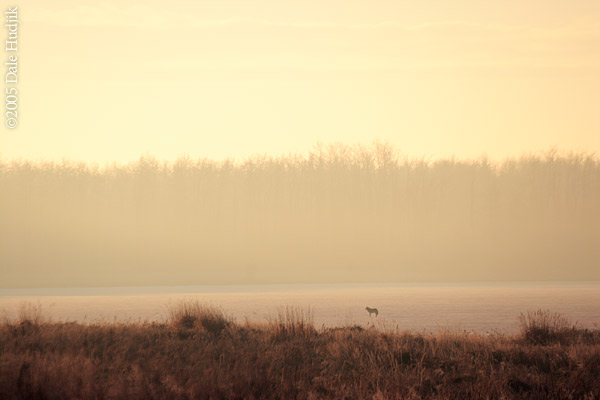 A view from the bench: A distant lone wolf on a lake.
The first rays of light wake up the world.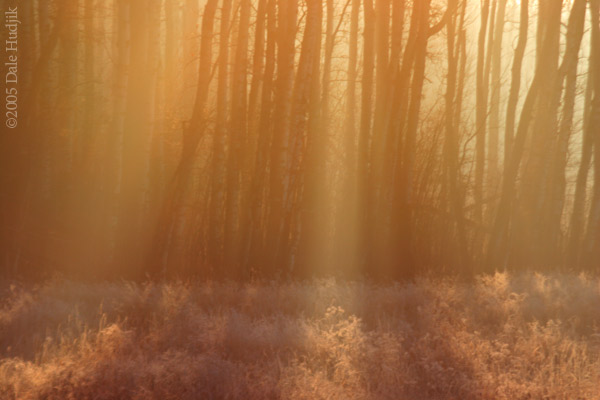 The light breaths life into the day.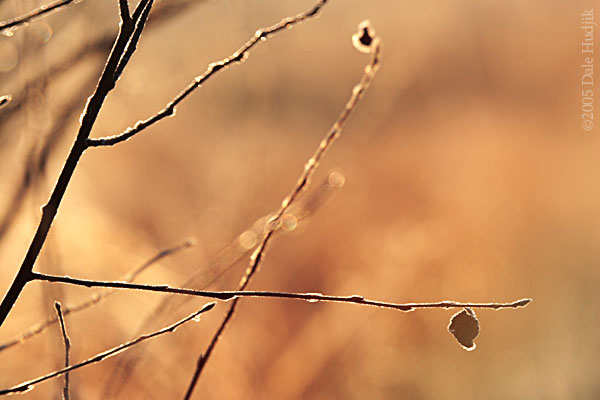 Absolute stillness of a leaf.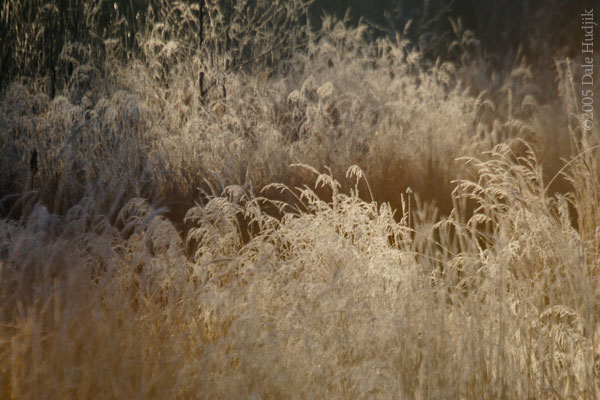 The morning light shining off of frosty grass. Absolute silence. Absolute peace.
Annalee - Nice images. My favorite is the wolf.
Rosei - Very beautiful; congratulations!
Lisa-Marie - Beautiful pictures! I love your work!
Caryn - A gorgeous series of shots! Such beautiful lighting in them.
shannonfabulous - I agree, nothing more beautiful than the morning light signaling to us a new, fresh start! Great shots!!
(no link) - i can`t decide among them. they are all great: maybe the fifth one
(no link) - very nice, i like the photos!!! they rocked and showed a sweeter side of life
Bananas! - Beeeaautiful, Dale! The one with your son@the bench is just lovely!
lucia - Hi! i?ll try to comunicate in english what i feel about this photos. they are so beautiful to me, so peaceful images. When i see one of them i feel like i?m there, in that place, thinking how magical that moment is.
(no link) - you captured the cool softness of winter frost.
(no link) - beautiful :)
Enter a comment..