:: Previous Page ::
I dream of universes a million lifetimes away...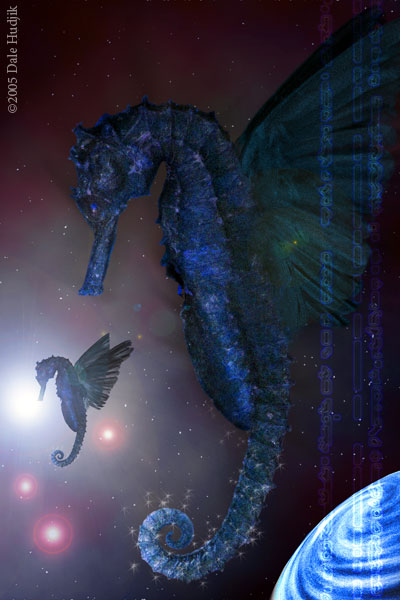 catnapping - very magical.
(no link) - That is beautiful, I'm very impressed. I love Seahorses, and that is truely fantastic.
Anonymous - You have beautiful remote dreams :) I also love sea-horses. There is a secret message to having remote dreams like this on the right? Must decode ....
tony - Beautiful.
carla - These are such mysterious little creatures...almost mythological. this si so pretty and dreamlike.
Liz - That's REALLY nice! Love the colors, love the combination of seahorse and butterfly. Have you done any images with leafy sea dragons? (same family as seahorses-- really do look like little dragons!) Great pic!
Aravis - So often you have the ability to make me catch my breath when I view your art. It happened again just now. This is beautiful.
msdedi - fantastic!
Rose - This is really lovely.
Ajeetha - Very beautiful,and artistic.Can hardly dream about something like that.
Jon - Its like swimming amoung a million seahorses.
(no link) - very nice drawings and fotos!! i love them !
(no link) - I really love this picture. I would do anything to have it up on my wall.
Enter a comment..