:: Previous Page ::
Syncline Ridge forest fire in Jasper National Park.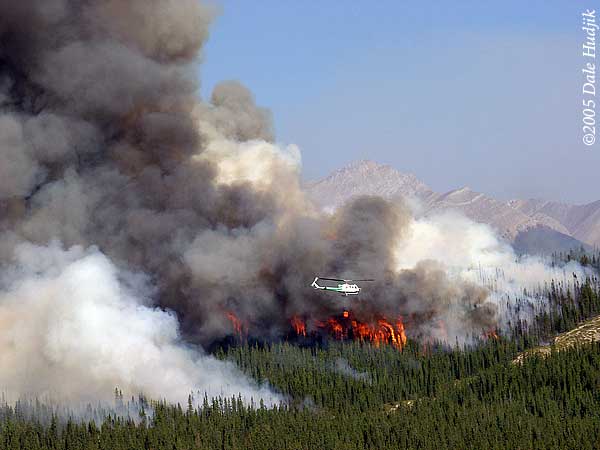 Helicopter fighting a forest fire.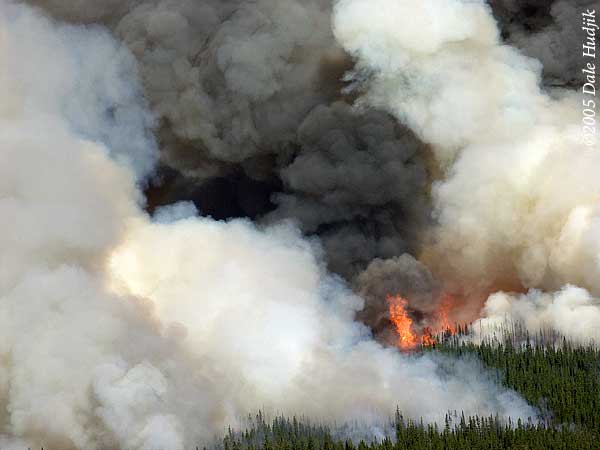 Tall flames.
Dawn - Wow, those are some amazng landscapes! It almost seems wrong to make those fires look so beautiful ;-) But those are stunning photos. I'd love to hear how you took these.
: : : ARMOKS : : : - What a amazing view...Yeah..this is mix of beauty of nature and beast of fire...Love it :)
tim - Bushfires are always dramatic. I really like the second picture; the little hint of green being dominated by the smoke and the bold contrast in the smoke itself. It really does look like coloured wool.
Eugene - Wow, Great shot. Very sharp, great and yet horrifying picture for the contest
(no link) - Amazing work,the forest looks lost in the smoke and fire.
Desiree - Wow... forest fires sure can cause quick and brutal devastation. I learned just how much they can do in the time I lived in Fort McMurray where we did (10 years ago) face a major forest fire that had us 'contained' in the city as our road out became impassible while the fire jumped the highway at times.
Frank - Those are some amazing shots you got there. The flames reaching above the trees is a very impressing sight!
Enter a comment..