.: SpunWithTears :.
Things To Do ::
Favorite Sites ::
:: MY EXHIBITIONS
:: Workshops
:: Featured Photos
:: Archives
:: Multimedia
:: Interviews
:: Previous Page ::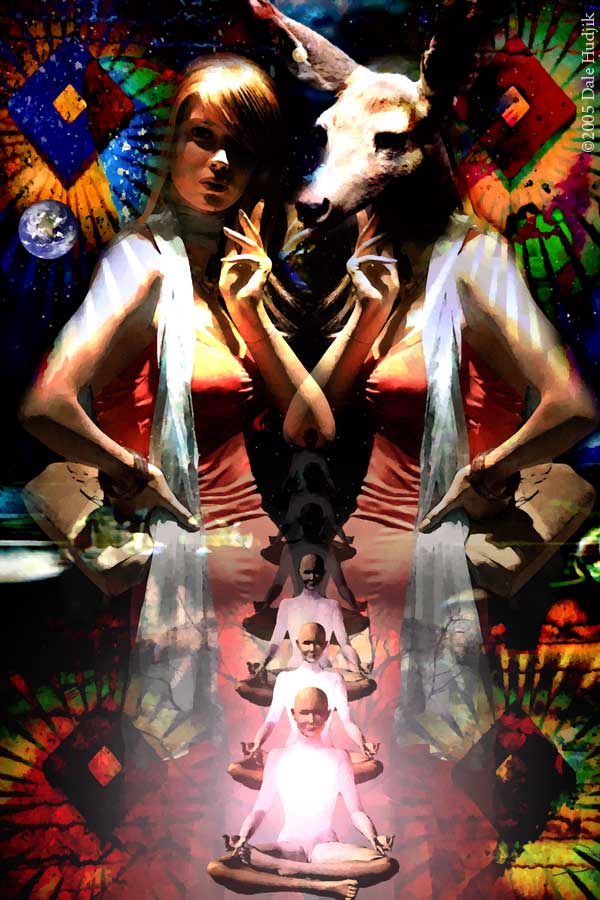 Kerry - this is so beautiful, in all its intricacies
Don Balan - I love the Rasta colors!!! ;o)
Marion - Wow!
rebeccashane - wow so many layers.. you can just keep looking!
Anonymous - Really love your illustration this week. The reflection aspect is terrific, and the colours blow me away. Can feel the good Karma:)
aly - I like this interpretation of karma and, well done too :)
Mick Mather - "Quite right, Slick" is what McCartney whispers in the background of Donovan's "Mellow Yellow"...for me, that phrase just popped into my head as I looked and looked and looked at this terrific piece and as I read the other comments. Great job this week, Dale. WOW!!!
daisies - wowsa! this is utterly fantastic!! really wonderful work :)
velvet - wow this is great! my fave so far.. if i have the energy to make a feat about illo friday this week. i have your post as the main topic! woah.. still blows me away just looking at this.. can i can stare for hours i guess.. 8)
Aravis - Really gorgeous.
Ajeetha - I'm dumbstuck!!!!!!!!!!
Enter a comment..