:: Previous Page ::
23JUN05 - Fragile
Not everyone likes the look of insects. I find them fascinating. There are very few things so brilliantly blue as this Damselfly. Insects are tough survivors and at the same time fragile and delicate.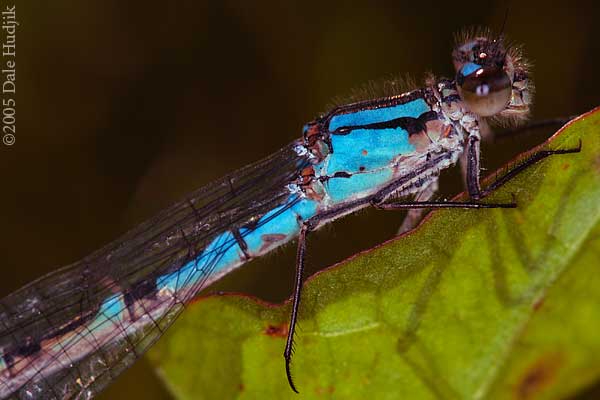 (no link) - It always amazes me how hairy they are. This guy really needs his back waxed. You caught it so well, his wings look really fragile... like cheap saran wrap. So hairy!
myla - Dale this is your best yet, imho. Really really fabulous work.
Chantal - Colors are great
msdedi - beautiful photo, amazing detail
(no link) - this is an awesome shot! I just love dragonflys! And those of us who have actually touched them can certainly attest to them being fragile!
Daniel [objective-view] - Woah, that is close ... and look at those extreme colors. Great shot!
julie age 14 - awesome its eyes look like water dropplets
Ajeetha - This is an awesome shot, Amazing thank you for bringing it into light.
Enter a comment..