:: Previous Page ::
18MAY05 - Dandelion
Like a loquacious but vivacious and felicitous friend, the ever common, but never vulgar, dandelion brings a springtime smile to me. In some special, untended yards or fields, where no other flower would grow, it fills every space with its amber presence...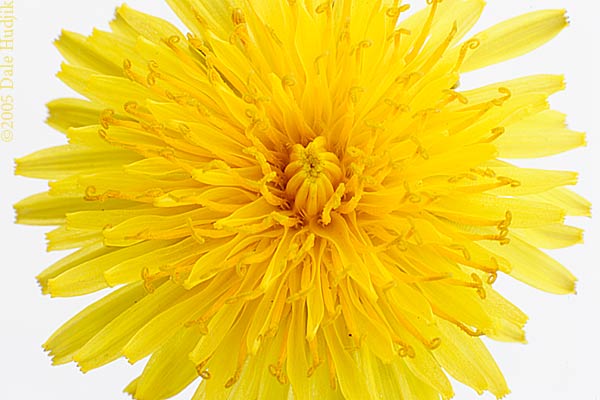 (05/05/19) With a dark background...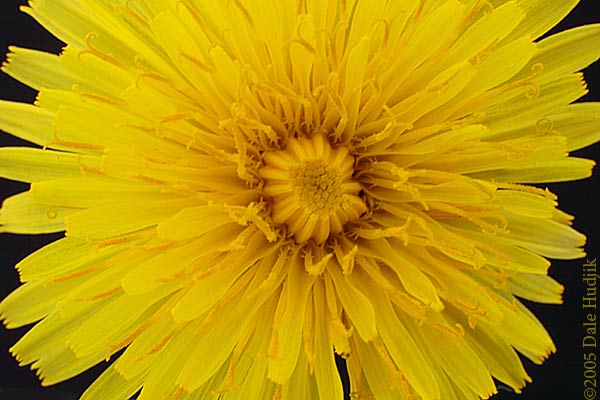 Chantal - The yellow of the flower is great, although I would have choosen a more darker background for contrast.....
Chantal - Dale, I like the one with the darker background better. The flower 'speaks' more and the color is better this way!!
Ajeetha - Even i felt the same to have a darker background as a contrast, but with the white background it actually blends into itself which seems so pure.
(no link) - The black background is dramatic, but I like the white background better. The flower has more depth since your eye is drawn to the different the shades of yellow. The curled inner pedals seem to stand upright.
Enter a comment..