.: SpunWithTears :.
Things To Do ::
Favorite Sites ::
:: MY EXHIBITIONS
:: Workshops
:: Featured Photos
:: Archives
:: Multimedia
:: Interviews
:: Previous Page ::
Blind ambition...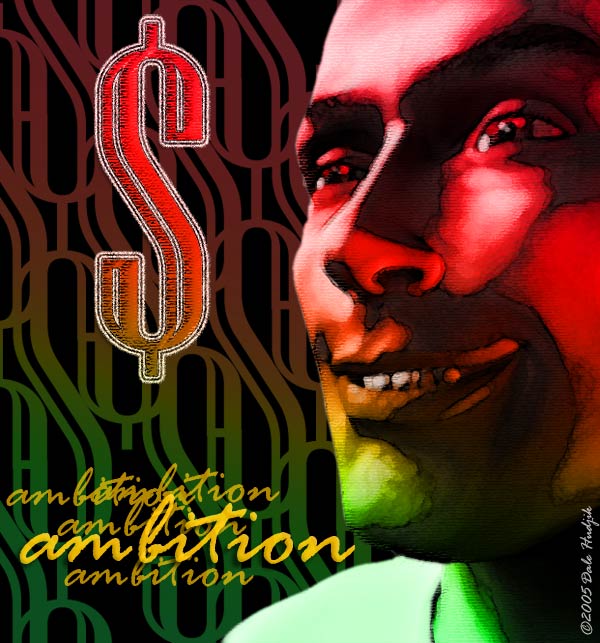 Kerry - pretty cool...love the light on his face, and his beatific expression!
Mick Mather - Hi Dale, This is a perfectly designed graphic piece. Better yet, I love it...great job!
Aravis - Great illustration. I can really see the gleam of ambition in his eyes.
Enter a comment..