.: SpunWithTears :.
Things To Do ::
Favorite Sites ::
:: MY EXHIBITIONS
:: Workshops
:: Featured Photos
:: Archives
:: Multimedia
:: Interviews
:: Previous Page ::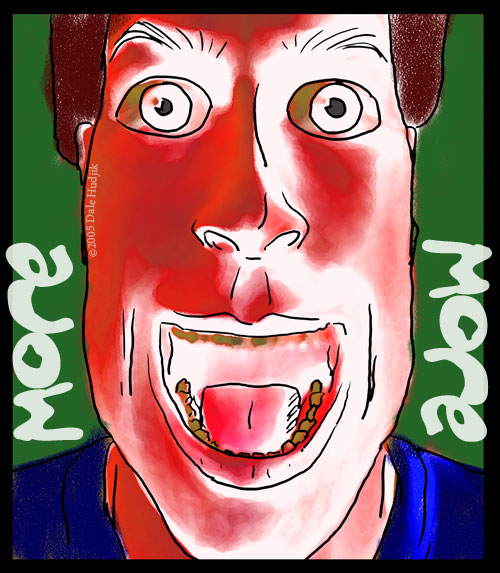 Detlef - Hey I like the skin toneon this, really adds something to this, like the guy's going to burst a blood vessel wolfing down that food.
Al aka El Negro Magnifico - That's a clever take on the subject. Very nice.
rowena - I have to agree with Detlef up there. The color just grabbed my attention right away!
erika - the color is nuts! drew me in instantly.
Trinitykim - Wow. Color. Color. Color. NICE.
(no link) - This certailny captures the feeling of gluttony! Very good!
Enter a comment..