.: SpunWithTears :.
Things To Do ::
Favorite Sites ::
:: MY EXHIBITIONS
:: Workshops
:: Featured Photos
:: Archives
:: Multimedia
:: Interviews
:: Previous Page ::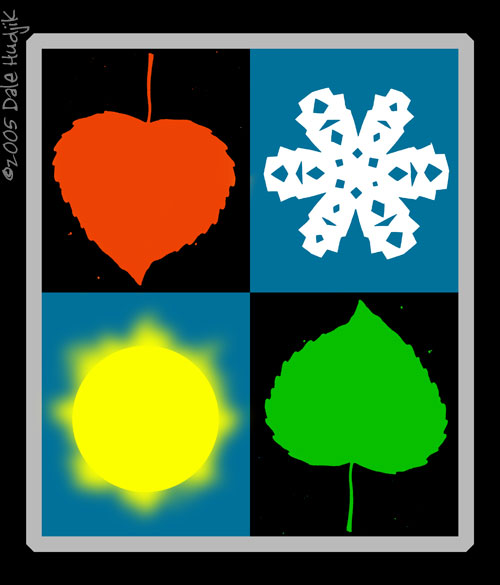 Holli - Lovely! Great photos too.
Natalie - I like it, especially the representation of the two "mid seasons" as the same leaf in different positions.
(no link) - Beautiful (:
erika - I love it. I enjoy the same thing Natalie does, the leaves are great. Simple change in position changes the meaning :)
Kim - Simple but pretty. Nice work!
matt - Great visual design. The eye keeps going round and round, as do the seasons.
Enter a comment..