.: SpunWithTears :.
Things To Do ::
Favorite Sites ::
:: MY EXHIBITIONS
:: Workshops
:: Featured Photos
:: Archives
:: Multimedia
:: Interviews
:: Previous Page ::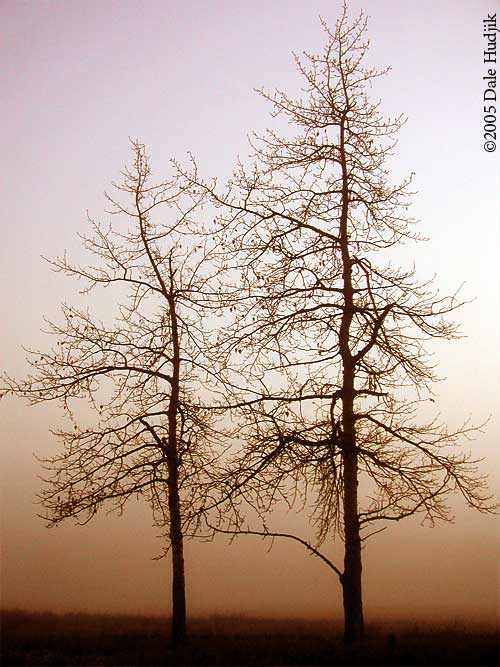 myla - Dale this is gorgeous work.
Ren - With LOTR still on my mind, this pic somehow reminds me of Treebeard ;-)
Nancy - Beautiful. They have so much personality too.
Zag - Very good plain and simple. Like the sepia tone on the bottom part of the image.
drenaud - I agree about the sepia tone. Also like the tension created by the slight angle of the horizon and the angle created by the tops of the trees. Great winter shot.
luminouslens - This is lovely.
(no link) - why dont you have a biography? im trying to do my homework for photography! you should get one (if you dnt have one)
Enter a comment..