:: Previous Page ::
10NOV04 - Northern Lights (Patterns)
A beautiful warm night...
Update: These photos are posted at the NASA space weather site now. You can have a look there at aurora photographs taken from around the world.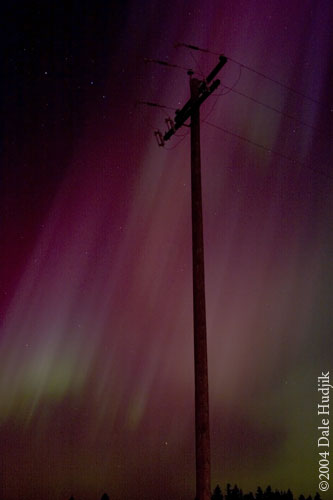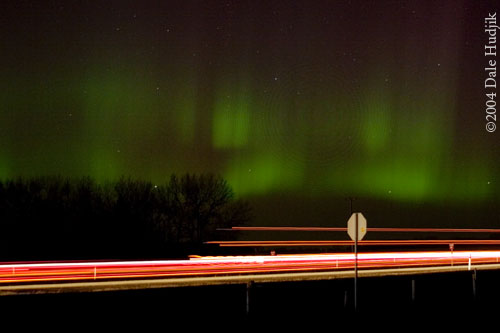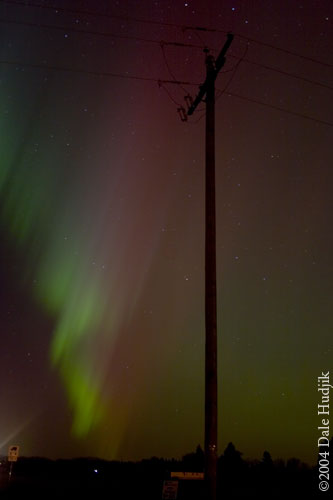 Lorien - Wow!!! Those northern lights are unbelievable!!! I wish I get the chance to see them as well one day... so far - no luck!
YAYA - Such beautiful photos! I've always wanted the see the Northern Lights. Thanks for sharing!
mushsis - wow - what wonderful skies - I would love to see the aurora. I plan to see them - someday - meantime, these pics are a lovely taster :)
(no link) - Beautiful shots. Well done!
Sandra Rocha - oh my goodness!! this is amazing, what I wouldn't give to see that :-) looks like I can see your page once more and what a sight to start with lol wonderful set of images ~~
(no link) - very good.
Aravis - Really amazing. I hope to see these for myself some day.
kara - These are fabulous Dale> I'm envious ;)
(no link) - Great pics. Seen the lights around Grand Rapids MI that were comparable.
Dawn - What lovely photos of an amazing thing. I sat on a rooftop in Seattle one night at a party watching the Northern Lights do just this; unforgettable.
Enter a comment..