:: Previous Page ::
27OCT04 - Lunar Eclipse
Cold, fog and forgotten gloves made this an eclipse that I will remember...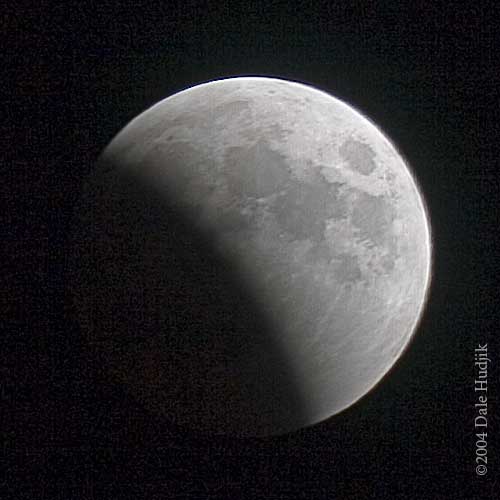 Second try...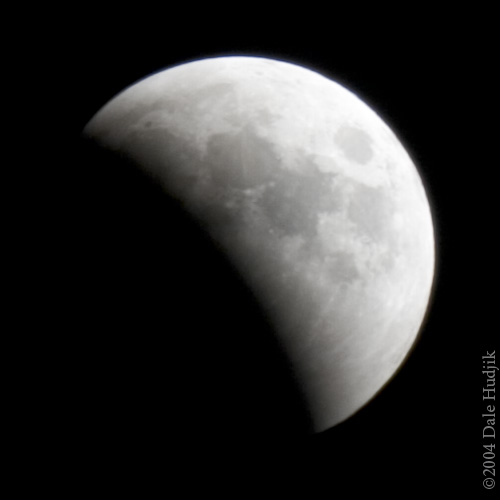 Lorien - Wish we had a camera that can come so close... We tried it too... was nice here :-))
andy [orama] - Amazing shot. I need to buy a longer telephoto lens!!! (I've now added you to my photoblogs favourites list as you request folk to do; feel free to reciprocate :-)
matt - Looks like you would benefit from a program that removes noise such as Noise Ninja.
spunwithtears - Good call re image quality Matt. It is not noise (the picture was taken at 100 ISO) at below freezing temperatures. I guess I was sleeping/unthawing when I posted the image as I greatly over did the sharpening and jpg image compression. Please have a look at 'take two' where the image is converted straight from raw into a 'high quality' jpg file with no 'improvements' from me:) Thanks.
matt - That looks tons better!
YAYA - I missed the eclipse, but I'm glad you didn't! This is a great lunar photo.
Enter a comment..