.: SpunWithTears :.
Things To Do ::
Favorite Sites ::
:: MY EXHIBITIONS
:: Workshops
:: Featured Photos
:: Archives
:: Multimedia
:: Interviews
:: Previous Page ::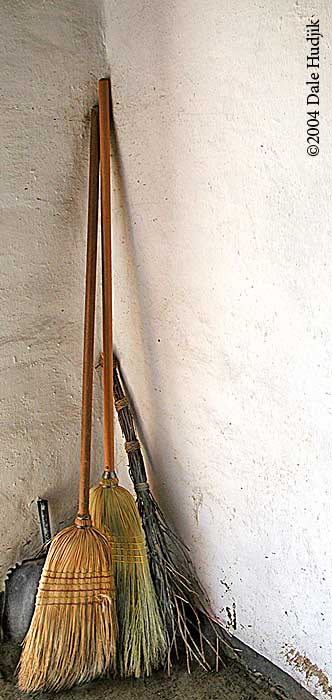 tyd - simple composition, and nice color.
Laura - Well done! Wonderful composition.
Bananas! - Very simple, yet neat! Well done Dale!
fredrik - simple, clean (no pun intended:)), and the off-center composition works for me. a great submission to this week's challenge.
shafina - via PF. i like your entry. i've never seen anything like that one made of twigs(?).
(no link) - Love the combination of colors and textures; nice shadows and composition too! :)
esther - beautiful simplicity. and very domestic. (came here through PF)
annedesigns - Gorgeous composition & photo!
(no link) - I love the texture of the brooms against the wall. Beautifully done.
Sandra Rocha - I used to see a lot of those brooms in Africa but now we only get the plastic ones lol beautiful idea for this theme :-) ~~
Desiree - I love it! I look at two of your photos after not looking at photo entries since Theme Thursday went into hibernation and I'm 'wowed' by both!
Will Koffel - Beautiful shot. It's very evocative. The converging lines are great. Depending on what mood I approach it with, it ranges from being sad to peaceful to humorous. Keep up the good shooting!
AGK - Wonderful! Awesome shot :)
Enter a comment..