:: Previous Page ::
14SEP04 - A Shadow of Joy (A Sunset)
"That I exist is a perpetual surprise, which is life." (from "Stray Birds" 1916 by Rabindranath Tagore)
Unfortunately a computer screen shows only a pale imitation of the colors that the prints have. Unfortunately the prints show only an imitation of what I saw. Fortunately memory and imagination fill in the rest. Life is a vibrant painting. I find it hard to believe that the birds do not sing as a joyous celebration of its immediacy and beauty. I try hard to see it all, but I am sure that all I see is its shadow...
"But the birds sing thy name in thine own morning light, -- for thy name is joy." (Rabindranath Tagore)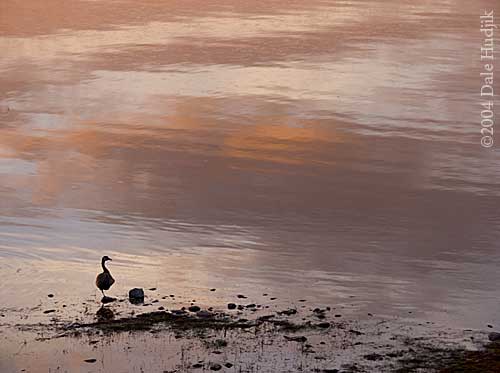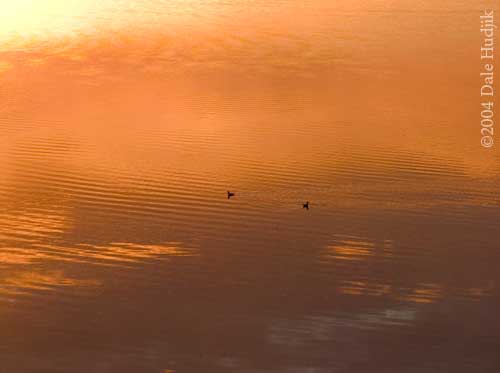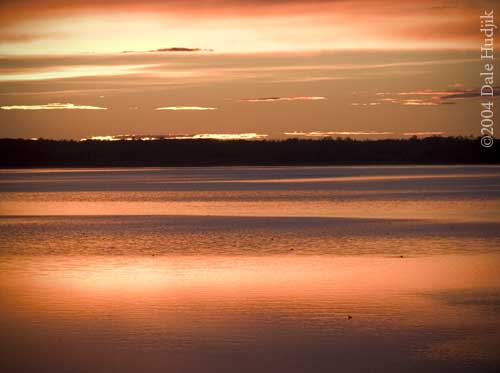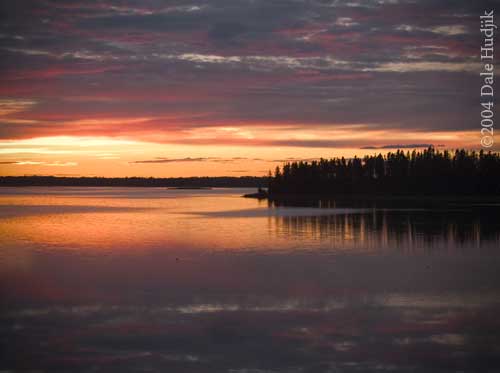 Sandra Rocha - from what I see here, I can imagine you're right: the real thing must've been a sight to remember! those are all gorgeous, can't pick one I like best :-) ~~
weirdweetabix - extraordinary photos dale! so beautiful! for me the second one is the best.
Bananas! - ...and imagination fill in the rest... Yes, it does. Thank you for sharing these beautiful and peaceful places!
sherle - ...perfectly beautiful relaxing memories! ...Is that 'my' goose standing alone on water's edge? ;-)
Enter a comment..