:: Previous Page ::
Part of the way into a full lunar eclipse...
Lorien - Colors are fantastic here. I love!
RAYFLANA - Dale: Great composition. I like this shot. I know photographing the moon is not easy.
sherle - Perfect composition... perfect colors... perfect photo! ;-)
Donna - simply gorgeous.
Ajeetha - I have no words to explain its beauty....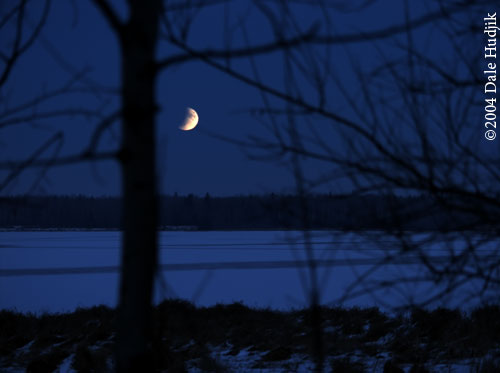 Enter a comment..