:: Previous Page ::
"Most gulls don't bother to learn more than the simplest facts of flight - how to get from shore to food and back again. For most gulls, it is not flying that matters, but eating. For this gull, though, it was not eating that mattered, but flight. More than anything else. Jonathan Livingston Seagull loved to fly."
Junnie - i love this pic. the horizon is just like a straight line and the calmness of the sea was just impeccable. The seagull and its reflection just made this picture perfect. bow, dale, bow.
tyd - great shot.
Bananas! - (I've tried to post a comment on your blog for the last couple of weeks but without any succes! Hopefully I'll have more luck now...) It must be such a great sensation if you had the possibility to spread your wings (arms) and then head South, whenever you want to *sigh*
Suzy's Eyes - As always Dale, how do you do that, that distant shore but also to have that sea gull in there, ~sigh~ I will never learn i guess ;-)
Donna - I really like this too. So calm.
sherle - It's a beautiful thing! ;-)
Tine - Very beautiful. Love the reflection of the seagull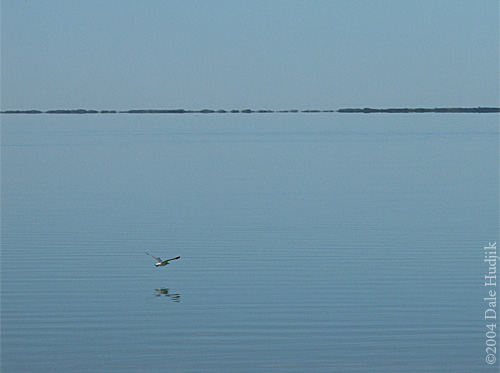 Enter a comment..