:: Previous Page ::
A closeup of the inside of a watch. The gears are less than 1mm in diameter.
White Lily's Eyes - Wonderful Macro then, my gosh... A watch, I would not have geussed that one...
Angie - That is great!
Will Burnham - Very nice. The colors are great and the blured edges at the top of the image give it a sence of being in motion.
Will Koffel - I love the implied motion in this, and the color contrast. Lovely.
YAYA - Too cool! Another great shot!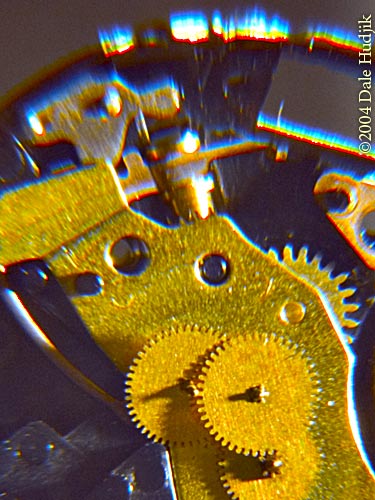 Enter a comment..