.: SpunWithTears :.
Things To Do ::
Favorite Sites ::
:: MY EXHIBITIONS
:: Workshops
:: Featured Photos
:: Archives
:: Multimedia
:: Interviews
:: Previous Page ::
Photo Friday - 16APR04 - Self Portrait II
Shannon - That is awesome! Your eye was too, but this is so detail and so many things to find. I really like it!
myla - That first shot is fantastic! Noteworthy for sure! :)
Jinky - haha thats so great!! Its really interesting to look at =)
RAYFLANA - neat take on the topic Dale. I like it!
Sandra Rocha - great idea that turned out a great shot, so much detail in it, we can all get to know you (even if in a distorted kind of way lol) pleased to match the great photographer to a face :-) ~~
btezra - ~well done, very creative, eye like it!
melanie - gorgeous!! I love it!
djn1 - Nicely done - I love the gentle distortions.
Joel - Very cool...
Will Burnham - Really cool. Brilliant!
April - The curve of the bulb makes me think, "Oh, yes! We must watch out for our girlish figures!" Nice work!
Tudy - NEAT!!
Robin - This is excellent!
Ren#eacutee - What a great idea! Very neat shot
Kew - Genuine Idea... a noteworthy from me...
katymum - truly brilliant!
mea - a very cool idea..:D
sherle - How did I miss this one? It's absolutely the best! ;-)
Gregz - oooh man... That bulb is soo good!
An idea...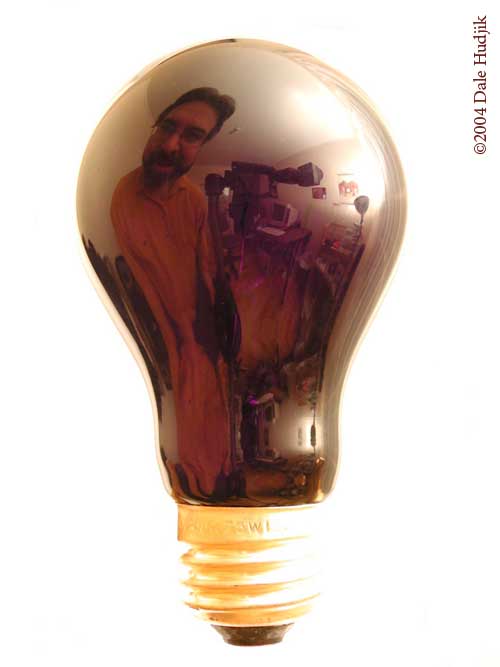 See also:
Self Portrait I
Enter a comment..