.: SpunWithTears :.
Things To Do ::
Favorite Sites ::
:: MY EXHIBITIONS
:: Workshops
:: Featured Photos
:: Archives
:: Multimedia
:: Interviews
:: Previous Page ::
Church Viewed from Above
Catherine - Oh, excellent one for Photo Friday. Great shot.
Jinky - Wow!!!!!! =)
Lorien - I'm with sam... It sure makes me dizzy as well. Where was it taken?
Tudy - wonderful shot.. makes me rather dizzy.
LunaSol - nice.... I'm spinning!
rayflana - Dale: Great composition. I love looking at pics from an angle that you don't expect. I try to incorporate that into my photos. I enjoy taking shots from hotel balconies, or rooftops as well. Nicely done here.
sam - Whoa! Makes me dizzy! Nice photo!
(no link) - One unusual photo. Great!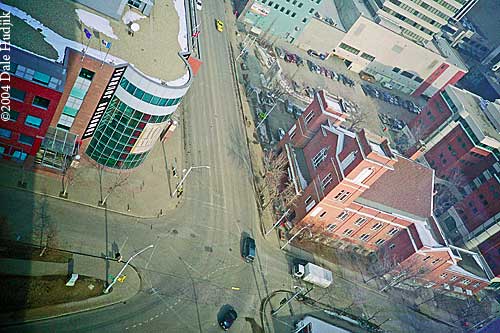 Enter a comment..