:: Previous Page ::
Broken glass window at the local zoo. I think it was the tiger's cage...
Ari - wow beautiful pattern and sparkles of light!
sherle - it is beautiful! ;-)
Jaymz @ Bantucky.net - Very nice abstract.
Lorien - This is gorgeous!!! I love how the light reflects in it!
Ellen - Really nice shot!
RAYFLANA - Fantastic pattern in your shot. Hope the tiger was OK. :) Great shot.
Cindra - that's really cool!
Sunidesus - Wow! Very cool shot. It always amazes me how glass does that. It shatters and then hangs there. I know there's a reason, but it's still cool.
Darren - Great Shot!
(no link) - sweet shot ! i like !
(no link) - good pick
(no link) - its broken, very broken nice pic tho
(no link) - isnt that from snow queen?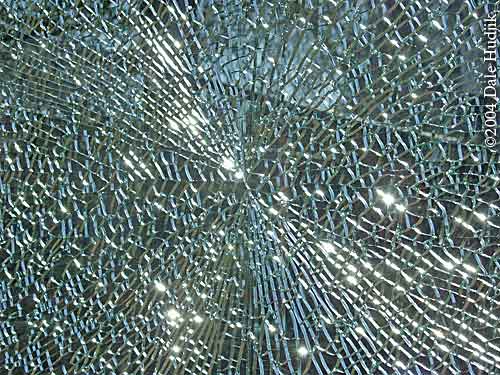 Enter a comment..