:: Previous Page ::
When I seen the theme today I said to myself: "oh no one other hard one!" But then I recalled taking some photographs this weekend while going grocery shopping. Next to the shopping center there was a construction site. For some reason I've been very interested in capturing orange and blue in my photographs. I seen the orange sign reflected in the blue water and I just had to take the picture. There I had it, a construction site, my "unfinished" photograph.
myla - I love this --- that reflection is fantastic. Please tell your little one that I'll happily share :)
Junnie - the scaling of the house on the crane adds interest to the pic. dale, you should get a lomo lc-a since you love orange and blue these days...
rannie - A construction site was also on my mind when I thought of Unfinished... as well as unstained wood, but I didn't have any of that around. cool shot
Beth Moody - very nice..the reflection does make the picture cool.
Desiree - yes... I too concur on the reflection being a great asset here. :)
Nancy Bea - I love how you transform everyday events and sights into thought-provoking images of incredible beauty.
Will Burnham - The bottom half of this image is very visually interesting. I think it's the best part of the photo.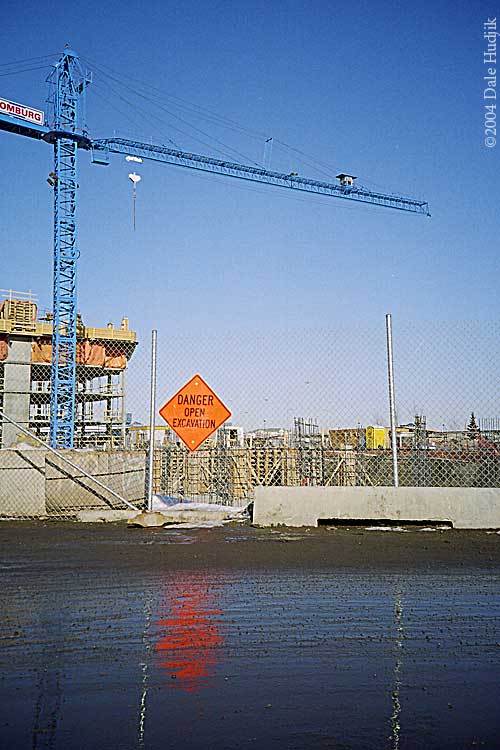 Enter a comment..