:: Previous Page ::
Money Song (Monty Python)

    There is nothing quite as wonderful as money. 
    There is nothing quite as beautiful as cash. 
    Some people say it's folly, 
    But I'd rather have the lolly. 
    With money you can make a splash...

myla - that must have been some parade :)
tyd - that's a bit scary. was this a mardi gras parade?
RAYFLANA - Wow! Such culture and colors being presented in your photograph. Love the shot. Where was it taken?
Gregz - As allways.... Great theme match, specialy with the big $ign$
Ren#eacutee - What a beautifull shot, the colors are stunning!
fredrik - money equals status. sad but true. great shot;)
kara - And a green color of greed - very interesting image.
Tine - excellent theme match and the colours are WOW
Mike - great shot!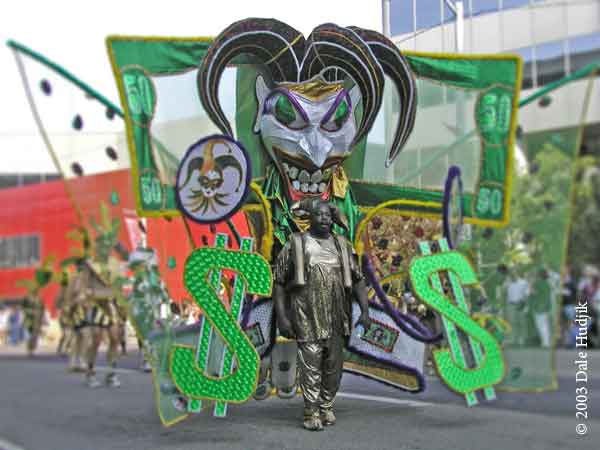 Enter a comment..