:: Previous Page ::
The "Golden Boy" stands atop the dome of the Manitoba Legislature Building. It is a 5.25m bronze figure covered with 23 1/2 carat gold and is said to represent eternal youth and the spirit of enterprise. His weight is estimated at 1,650kg and he is usually about 77m above ground. This picture was taken while he was recently removed from the building for a much needed restoration. The Golden Boy is the work of the sculptor Georges Gardet (1863 - 1939) and was cast in 1918 at the Barbidienne Foundry in France.
Mirka - Hi Dale, I just posted your angel image ... come and visit it by clicking on the link above Greetings from Germany, Mirka
djn1 - This works really well. I particularly like the turqoise/jade(?) in the roof, it really sets off the rest of the image.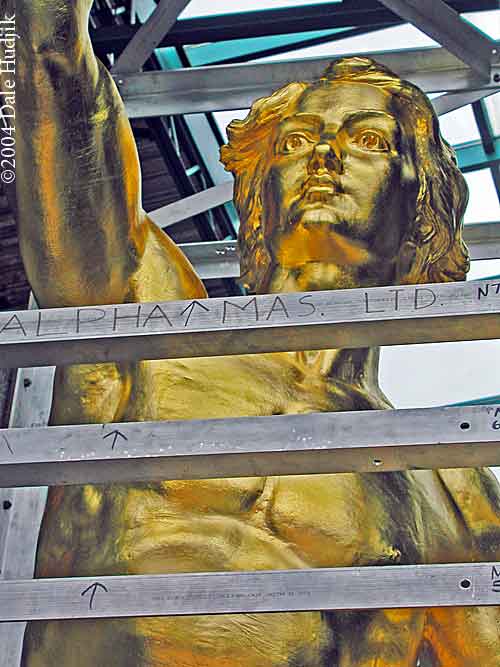 Enter a comment..