:: Previous Page ::
The name of a church located in a large shopping mall. It is not that I think that the institution or its services are superficial, but there was something about the name, the bright purple neon sign, and its location in a temple of entertainment and consumerism that made me think "superficial".
juli - Wow...just when I thought the lord had forgotten me, along comes your photo to remind me he/she/it is everywhere, all you have to do is look...
sherle - ...shop & pray at the Marketplace! ;-)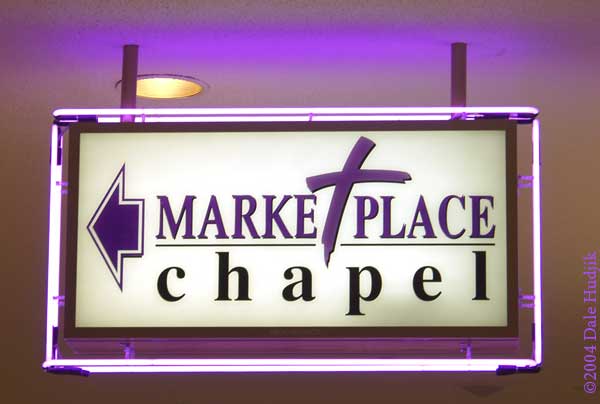 Enter a comment..