:: Previous Page ::
Downtown Winnipeg, Canada.
renee - great photo! i really like the lighting.
linzey - wow, this is absolutely gorgeous!
Gregor - Your photography is amazing, I admire it! I wanted to let you know about a new web photo project - pixos.net - that I recently started, which I thought you may be very interested in! Every week, pixos.net calls on photo enthusiasts around the world to take pictures of a common subject, situation, or theme - with the emphasis on each photographer's location... But pictures will tell you so much more... so please come and take a look at www.pixos.net! The current theme is "Smoke in..." and your participation (this week and later!) in my growing project would mean very much to me! (it's also very easy to submit an entry, and doesn't take any time) Many greetings from California, Greg. www.dotgrex.com
(no link) - you captured the feeling of Wpg.in winter The coolness of winter and the warmth of light.Mil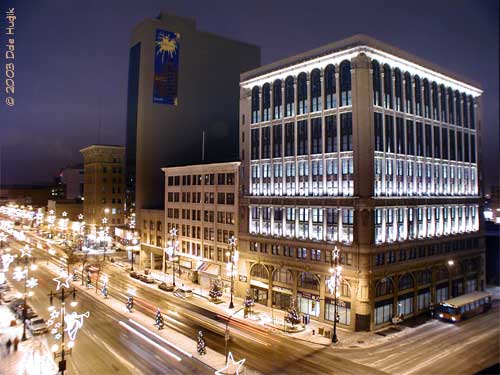 Enter a comment..